An ability to visualize the future, even in the face of uncertainty, led to the recent creation of Ferrovial Vertiports: a new business area established to develop vertiport networks.
Ferrovial is increasingly aware of the importance of exercising foresight to enable it to anticipate and explore the future. These are futures that may have an impact on the company in the distance, but preparations are being made now. It is no longer possible to probe the future based on what we know from the past and the present.  We need new approaches and processes to enable good decision-making.
Ferrovial launched the Foresight initiative three years ago with the What if? program. Under this program, four projects have been implemented to date in the areas of mobility and infrastructure, specifically: urban air mobility, hyperloop, urban logistics, and connected autonomous vehicles.
The methodology is scenario planning, which consists essentially of producing a range of plausible scenarios, in the form of narratives or stories, that may emerge in the long term. Instead of trying to predict a single most likely future and gambling everything in the process, the aim is to visualize scenarios that could occur as a result of changes to the variables that influence the system being considered. Only by experimenting with such processes, using people's inherent capacity to imagine the future, and freeing participants from cognitive assumptions and biases, can we create the necessary ability to foresee and prepare for the future.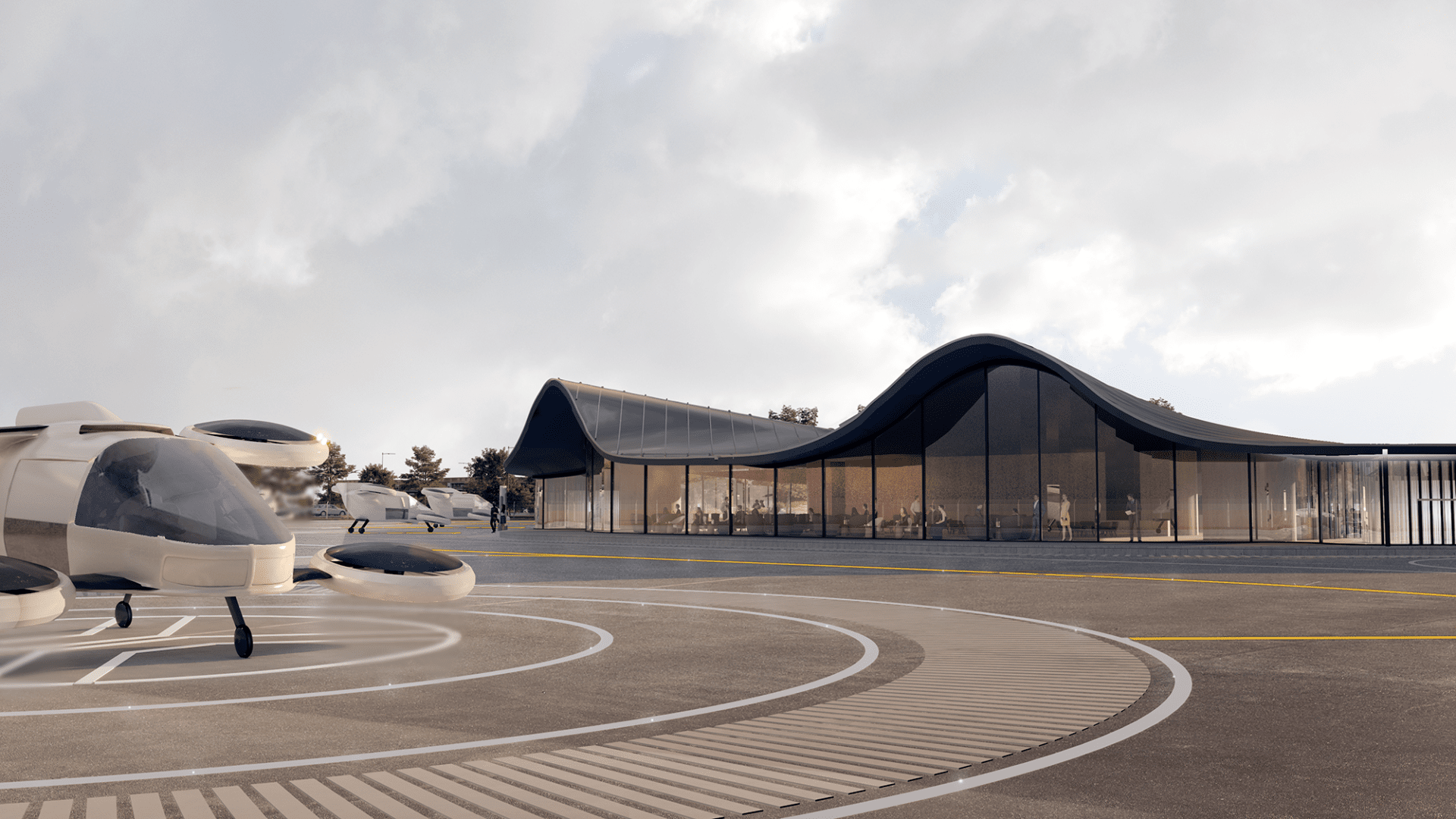 The scenarios are a means to an end, not an end in themselves. They can be used for a range of purposes, ranging from the more exploratory such as facilitating creativity or generating ideas, discussions or strategic intelligence, to more strategic purposes, such as drafting plans and providing support for decision making. Ferrovial uses scenarios to detect implications for its current business and, above all, to detect new opportunities that may provide competitive advantage. This feeds into innovation by triggering or reinforcing decisions about innovative projects, which support the development and implementation of solid strategies to be followed in working towards that future. Market-leading companies use this technique reiteratively.
The Foresight project on Urban Air Mobility sought to visualize the scenarios that might arise in 2030 in relation to electric vertical take-off and landing (VTOL) vehicles, what infrastructure would be needed, and how this new mode of transport could transform cities. The project raised the company's awareness of the importance of this market, not only in the urban but also in the regional context; driven by congestion problems and the lack of appropriate forms of mobility, it may, much more quickly than anticipated, become a new business that will change the mobility landscape and create the need for new infrastructures.
After two years of work on this exercise, Ferrovial created Ferrovial Vertiports, a new business area specifically aimed at developing interconnected networks of vertiports, the infrastructure needed for VTOL vehicles. They will be designed and built in accordance with sustainable principles, meaning that they will be emission-free spaces with low noise impact.
The development plan for this new area began by securing a first location in Florida (USA) for the network of vertiports and by negotiating agreements with vehicle developers and flight operators. This is leading to further expansion, and other locations in the United States and the United Kingdom are being considered.
The creation of Ferrovial Vertiports is a milestone for the company and demonstrates  the importance of Foresight in providing the basis from which to understand and discuss what is to come. It makes it possible to work with long-term uncertainty and seize new opportunities before others are even aware of them.
Ferrovial uses scenarios to detect new opportunities that can provide competitive advantages.