Between 14 December and 31 January, Glasgow Airport boasted a particularly special member on its team: GLAdys, the first robot with human characteristics at a British airport. For those seven weeks she entertained travellers passing through the airport. Following a servicing she will be returning in June with new functionalities and solutions integrated to the airport's systems.
We can find professionals with very different profiles on the team of any airport – with widely varying tasks and from different backgrounds – but it is hard to find anyone quite as unique as GLA dys, the first robot with human characteristics to be put to work at a British airport. Travellers passing through the departures area of Glasgow Airport this Christmas would have been able to enjoy her company. GLA dys entertained passengers with Christmas songs and festive tales. Furthermore, she had a built-in selfie-camera so that anyone wanting to could take a photo with her and send it to their email address.
GLA dys looks quite different from the most well-known robots. Her movement capabilities are far greater than those of R2D2, her style is more sophisticated than that of WALL -E, and her manners are much more refined than those of Bender from Futurama. GLA dys's design is based on that of Pepper, the first humanoid robot able to recognise human emotions and adapt his behaviour to the mood of his interlocutor. The new member of the Glasgow Airport team was a huge success during the seven weeks that she spent at the airport. This first act of contact made it possible to gauge the reaction of passengers when faced with an "assistant" with such unique characteristics. GLA dys will be returning to the airport facilities in June, after acquiring new skills conceived of with an improved passenger experience in mind. These functionalities will, furthermore, be able to adapt to any surroundings, in such a way that new GLA dys robots will be able to "collaborate" at other airports.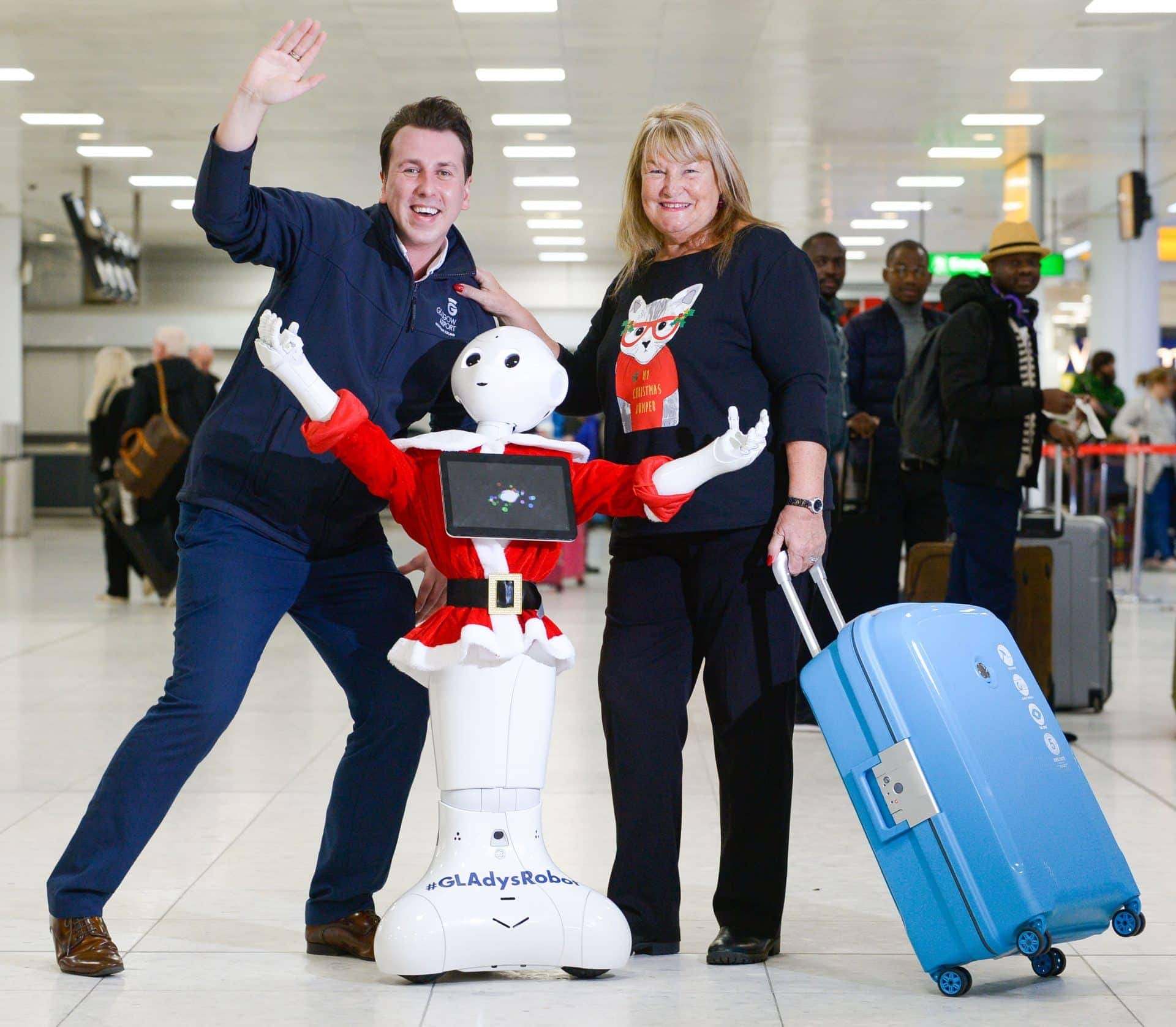 GLA dys is part of the Digital Passenger Experience Project which is being carried out by Ferrovial Airports and Glasgow Airport,in collaboration with Ferrovial's Digital Hub and the Department for Information Systems and Innovation, with the aim of improving passenger experience through digital technology. This goal is representative of the commitment of Ferrovial Airports and Glasgow Airport. In fact, GLA dys is not the first digital "member" of the Scottish airport's team. In 2015 it took on "Holly the Hologram", a virtual assistant offering practical information and advice to travellers in order to pass through security and passport control without any hitches.