Undeniably the Digital Era is well and truly upon us and, just like the business eras that preceded it, technology is at the forefront of driving change. But what makes this one unique is the speed and ease of industry disruption.
Every industry is being disrupted by digital technologies. Every business will be forced to go through a digital transformation – willingly or unwillingly, as well as every person in an enterprise. Digital creates its own set of challenges and opportunities, and it is those who can evolve the fastest that will thrive.
Some common patterns of challenges we see are:
Ever changing expectations, new devices, demand for greater insight and the need for more real time information has heightened the expectations of customers, users and suppliers on your business.
Speed, in terms of the time it takes to move a concept from idea to market and creating value, quicker decision-making amidst ambiguity, and the increasing speed of industry change.
Technology, most enterprises are used to linear change and linear growth models. But digital technologies are growing exponentially – creating a huge gap between what's possible and the status quo. An organisation's ability to adopt new and emerging technologies to chase opportunities or defend against disruptors is becoming critical.
Resilience, COVID has taught us to expect the unexpected and to minimise single points of failure in our operations. Having an adaptable and experimental mindset within the organisation will greatly strengthen this new muscle.
As a global firm and a leading digital transformation partner, we have seen many examples of large enterprises going through similar journeys. The ones who actively engage and drive the digital transformation have seen great benefits coming from the efforts – more value for their customers, happy and engaged employees, and better business outcomes for the company. In the construction and infrastructure industry we see similarities to what's happening in the automotive and manufacturing industry.
Sensors are becoming increasingly cheap and ubiquitous, allowing data points to be  gathered through the life cycle of infrastructure – building, operating, maintenance, usage, end user data (cars, planes, passengers). 5G and Edge Computing will also allow more and more of this data to be computed, transferred at real time, so that more and more endpoints can be connected to the network. Machine Learning (ML) and Artificial Intelligence (AI) enables businesses to make sense of these data, create better projects, make more informed decisions  and add more value to their clients, to self-driving cars with infrastructure data.
Data and digital capabilities can also create opportunities to generate new revenue streams, engage with new business models, and connect/partner with a broader ecosystem.
The great opportunity in front of the market leaders is to combine digital technologies with existing expertise. This combination can create a lot of innovative solutions to complex problems, unleash new value-add services, and engage with a broader audience and ecosystem.
Changing the mindset of the business and those within it will unlock these opportunities and protect you from inevitable disruption. At Thoughtworks we believe the mindset to be successful includes:
Collective value. The path to higher profitability and growth comes from seeing value as a collective, where operating models and business models promote a much tighter connection and involvement from customers and third parties, reducing feedback loops and increasing collaboration. The whole is greater than the sum of its parts; encouraging others to innovate on top of what you do promotes an ecosystem of value for a greater good for all.
Seek out change and evolution. Traditional firms tend to focus more on trying to avoid it or pretend it hasn't happened while MDB's seek it out, constantly looking to disrupt themselves before others do. This is presented as current products in new markets, new products in current markets and more and more new products into new markets driven by opportunities from digital technologies. It's a new way of working, something that needs to permeate through the whole organisation not just left to an isolated 'innovation team', it is a new operating model compared to what we have been used to in our business lives.
Look forward not backward. Break through innovation does not come from only looking at what happened in the past, it comes from challenging the status quo and using predictive modelling to design and build future ready products and services that break boundaries. It's not enough to just build agility and adaptability. To take advantage of digital technology, the business also needs to develop technology and organizational capabilities to anticipate and even predict market opportunities.
So what's holding you back?
Start investing in increasing the technology literacy across the business, especially in all senior leadership positions.
Those who are risk averse tend to misunderstand experimentation. It's about unlocking new value and de-risking the future, protecting investments by only heavily investing and scaling what you know will succeed, improving precision, accuracy and scheduling.
Challenge your rigid operating models, make decisions obvious through visibility, make it easier to shift money and people onto the greatest opportunities and stop low value work. Get ahead of the war for talent using emerging technologies to create a compelling, collaborative work environment and engaging in true partnerships with complementary organisations. This will help avoid or deal with future shocks.
The Digital era, and the technologies that have come with it, has created new frontiers; technology is now the enabler, the organisation is the constraint. The successful modern digital business in the future should be an organisation fully embracing a digital mindset across all divisions and functions, with technology at the core, driving constant innovation in all fronts. The new normal is going to be one of constant change. It's crucial to build the mindset and capacity to be able to manage changes continuously so that the business can quickly adapt to any new/surprising developments and chase unexpected opportunities.
About the author
Xiao,CEO of Thoughtworks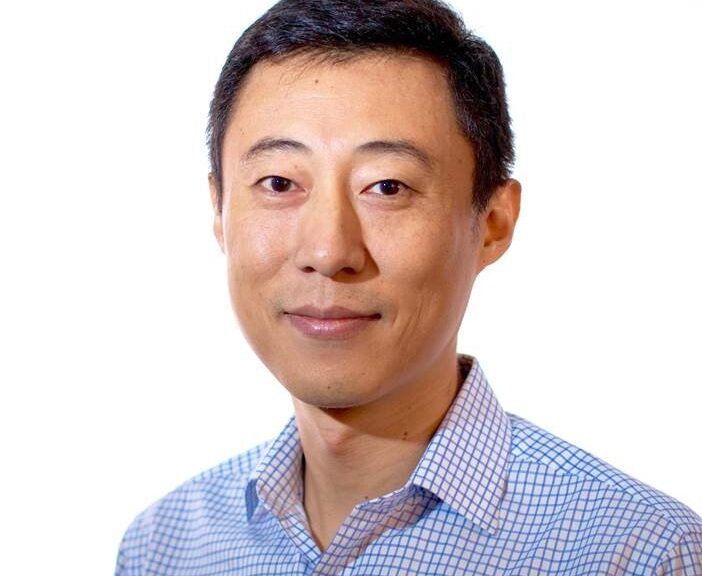 With over 20 years' experience in the tech sector, Xiao is CEO of Thoughtworks, a consulting firm that helps companies achieve their ambitious goals on the road to digitalization. Passionate about technology and how it can improve society, he has a solid track record of using technology to overcome the complex challenges that companies face.