"An efficient product with a viable cost that can be mass-produced and is generally applicable to public spaces." That is how José Javier García Pardenilla, Manager of Ditecpesa, describes the idea, born in the midst of a pandemic, that has now taken shape as a solution for ensuring safety in all kinds of infrastructure.
Just as Spain was beginning to feel the effects of the virus and as huge efforts were being made to build temporary hospitals to ease the burden on the existing healthcare facilities and to manufacture masks and ventilators, this team from Ferrovial's Construction Division decided to see how they could contribute.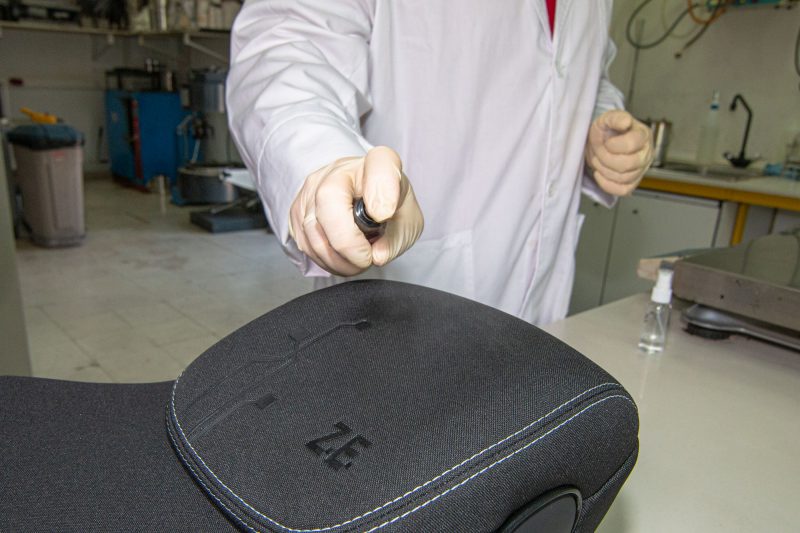 With the entire country in lockdown and mounting fears about going out and potentially catching the virus from surfaces, the team decided to repurpose technology from road building and maintenance in order to attach compounds to materials, in a bid to solve one of the biggest problems of our time. With this goal in mind, the entire team shifted its focus to designing an innovative formula for protecting and disinfecting public spaces and elements, as well as infrastructure, in a research project that was named ProteCovid-19.
The core aim of the project was to "create something that would stick to surfaces and kill the virus," said Juan Elizaga, Operating Resources Manager at Ferrovial Construction. "Up to that point, the disinfectants available in the market, such as soaps, bleaches and peroxides, only worked momentarily, but disinfection had to coincide with the virus; the effect of disinfection lasted only a short time, after which surfaces were susceptible to harbouring the virus once again; moreover, this kind of disease is known to spread readily through contact."
Just a few months later, ProteCovid-19 has been tested on a range of surfaces, including glass, stainless and ordinary steel, and stone, as well as the textiles and plastics in ZITY vehicles. The trials were a resounding success, evidencing the difference between ProteCovid-19 and conventional disinfectants. ProteCovid-19 sticks to surfaces, keeping areas free of virus for prolonged periods. This new technology has also proved useful as a biocide for killing micro-organisms with similar characteristics to SARS-CoV-2.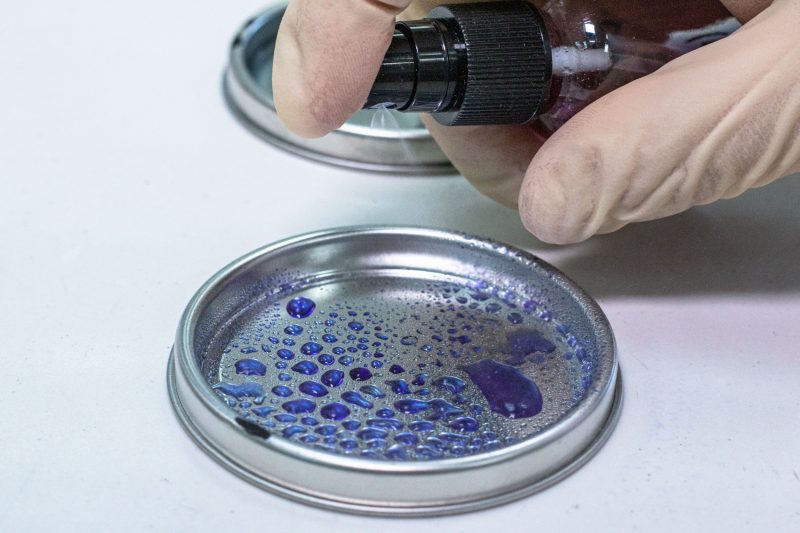 The initiative, which has aroused interest on an international level, is backed by the Centre for the Development of Industrial Technology (CDTI), an agency of the Spanish Ministry of Science and Technology, and by the Urban Mobility Covid-19 project of the European Institute of Innovation and Technology (EIT).
The enthusiastic response to the project in Brussels resulted in CD-Clean, an applied innovation project under the auspices of the EIT Urban Mobility initiative, led by Ferrovial and involving companies and institutions from Spain, Belgium and Poland.
The mission is to contribute innovative solutions to prevent and adapt to COVID-19, as well as to restore confidence in public transport and mobility solutions. Pilot trials are taking place in Greater Barcelona and its mass transit systems. The CD-Clean project aims to demonstrate the application of an aqueous antiseptic solution optimised for the disinfection and protection of public places such as mass transit systems, as a way of halting the spread of the virus. The idea is to enable people to continue their daily activities without putting their health at risk.
The formula has been trademarked as "Long Clean Surface" and registered for commercial use with Spain's National Institute of Toxicology.
According to Elizaga, "A number of companies have contacted us to acquire the product for large-scale application."
"The trial data was satisfactory, and we will have the final results in October. The surfaces remain free of the virus for a prolonged period, guaranteeing safety in public spaces.