Ferrovial has developed a system that uses the Internet of Things (IoT) to monitor and oversee earth movements in construction projects in order to enhance productivity and provide real-time oversight of work on site.
Ferrovial Earthworks consists of a device attached to a vehicle that collects information and relays it in real time to a platform where the data is stored and processed using proprietary algorithms. This provides oversight of the entire work cycle as well as productivity reports. The data can be stored for use in other projects in the future
The initiative, called Ferrovial Earthworks, pursues continuous improvement in the company's processes while also guaranteeing safe workplaces for its employees. It highlights Ferrovial's interest in increasing the productivity and profitability of its projects while protecting its employees' health and safety. It is also a reflection of the company's strong focus on innovation, with a system that makes it possible to identify opportunities in construction projects, and, consequently, offers additional support for decision-making.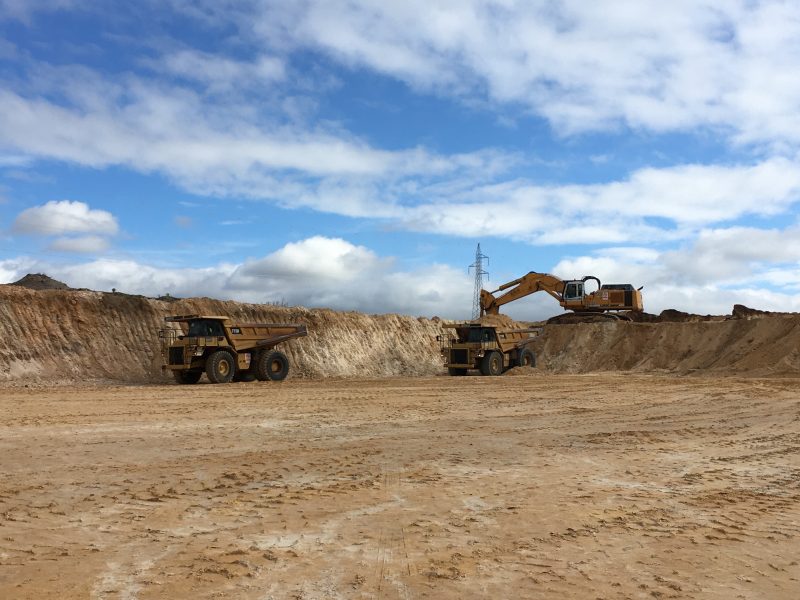 The system tracks such variables as the events arising during the earth movement cycle, the speed at which vehicles travel and the volume of earth that is moved. It can also issue messages and alerts in real time. As a result, Ferrovial Earthworks is a first in the industry.
The project, based on an internal initiative, has successfully completed a pilot test. Ferrovial plans to use the technology in the markets where it operates, such as the United Kingdom, United States, Australia, Spain and Chile.
Ferrovial Construction manages major, complex, multidisciplinary design and construction projects around the world, in sectors including rail, highways, tunnels, marine, airports and energy. Established in the UK & Ireland since 2003, we design and construct some of this market's most high-profile transport infrastructure projects. We have the strength and depth to deliver complex major projects in-house, drawing on international expertise and full asset lifecycle capability. We provide our clients with cost-effective, value-added solutions and responsibly design and build assets for people and places.