WONDO combines a range of means of transport in pursuit of convenience, efficiency and saving.
This summer it conducted a pilot test for large events in Madrid, with 3,000 users.
It includes public transport, taxis and private carsharing and ridesharing operators.
This startup expands Ferrovial's offering, which already includes Zity in Madrid and Bicing in Barcelona.
Ferrovial has unveiled WONDO, a startup to provide citizens with easy access to the main urban mobility services. WONDO enables users to reach their destination more comfortably, efficiently and sustainably; they just have to select the origin, destination, time and number of passengers. The application displays the range of options and enables users to pay for the service. WONDO has signed cooperation agreements with taxi, carsharing and motorbike sharing services and with private bus companies in the Madrid region. It is also at an advanced stage of discussions with other urban transit companies in order to enhance the flexibility of its offer with a view to extending its range of services and suppliers in the coming months.
WONDO was developed by Ferrovial's Digital Hub and its Services division in cooperation with a number of technology companies. Its platform allows for the creation of mobility applications and services and it provides tools for analyzing urban transportation. "Ferrovial chose to set up WONDO as an independent company, a standard startup approach since it offers greater flexibility and speed of response to the changes arising in these emerging markets, where new technology and the sharing economy overlap; it also fulfills the need for a rapid response to user preferences in the face of a range of novel transport options," said Federico Flórez, General Manager of Innovation and Systems at Ferrovial.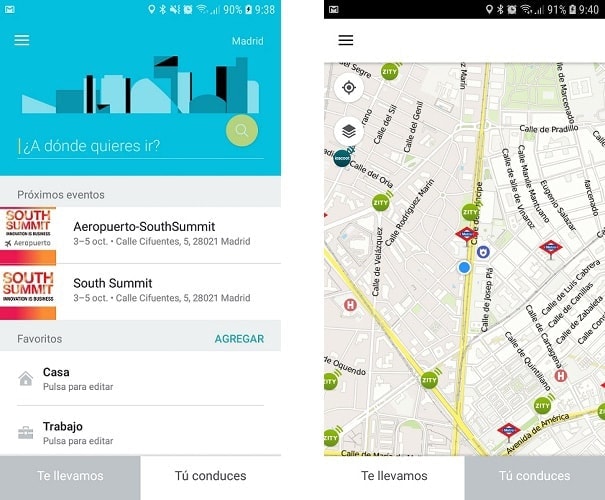 Using the WONDO mobile app, which will be available in the App Store (iOS) and Play Store (Android) from 3 October, users can indicate where and when they wish to travel. The platform will provide them with information about the journey and make it possible to arrange the service and cover it with a single payment. WONDO also acts as a city guide by generating dynamic routes combining different mass transit options (bus, metro and overground trains). For companies, it will simplify employee mobility as well as providing greater efficiency and cost control in real time. This comprehensive tool enables companies to offer the best  mobility service for employees.
Expanding the urban mobility offer
By creating WONDO, Ferrovial continues to increase its urban mobility offer, in which it already has companies such as Zity, which offers carsharing in Madrid, and Satelise, an application that allows users to pay tolls conveniently with their mobile phones on such toll roads as  Autema in Spain.
In this urban mobility market, the company was recently awarded a contract by the City of Barcelona to manage a bikesharing service, ​​and it has been working with municipalities throughout Spain to trial such services as reserving on-street parking spaces via an app.