Ignacio Madridejos (Madrid, 1965) took position as Ferrovial's CEO on October 1 2019. At that time, the company found itself in the process of moving its activity towards sustainable infrastructure and mobility. Things have moved quickly since then. In January, the Horizon 24 strategic plan was presented; in March, the COVID-19 pandemic took hold of the world, unleashing enormous health, social, and economic impacts. No one could have expected it. The company and its almost 75,000 employees had to respond to an unprecedented situation.
On October 1st, you celebrated your one year anniversary as Ferrovial's CEO. The past year has been loaded with news. How has it been from your perspective?
It's been quite a complex year due to the pandemic and the launch of a new Strategic Plan. But that added difficulty makes the outcome all the more satisfying. The company's response has been exemplary. In January, we launched the Horizon 24 strategic plan, which outlines our direction for the next five years. We're already making significant progress in many areas. COVID-19 has proven Ferrovial's management ability, its strength. By making the health of workers and users our priority, we have maintained productivity and have been able to offer the community basic healthcare assistance as well as health and urban services. The "Ferrovial Together COVID-19" fund has demonstrated the level of our commitment, by donating €8.7 million in health equipment, vaccine research, and food assistance in all the countries where we operate. The company has faced this situation with a strong liquidity of more than €7 billion and confidence from investors, highlighting the strength of our stock value. That gives us peace of mind. We've achieved all of this without sacrificing our commitment to efficiency, innovation, and sustainability.
Health and Safety has been a constant in the messages you've delivered since arriving…
Health and Safety is an essential part of how we work. This is one of the fundamental elements of Horizon 24. Every single Ferrovial employee should make it home safely and soundly at the end of each working day. Our operations must be safe for our employees and anyone that works with us. This doesn't merely refer to projects or workers alone. It is everyone's responsibility. And it starts with company management. Each week, the steering committee meeting begins by analysing the incidents we can learn from. Every single board meeting includes a report on Safety and Health.
You mentioned the concerns of citizens from around the world; do you think climate change has been pushed down the agenda?
With the pandemic, sustainability and climate change are even more important than ever. Climate change structurally affects our business and our future as a society. As a company, we're at the head of the DJSI sustainability index and it is important that we uphold this; this requires continuous improvement in our operations and projects as well as the solutions we propose to our customers. All of our businesses must offer answers to how we can combat climate change. Sustainability is an opportunity to create value for all of our stakeholders.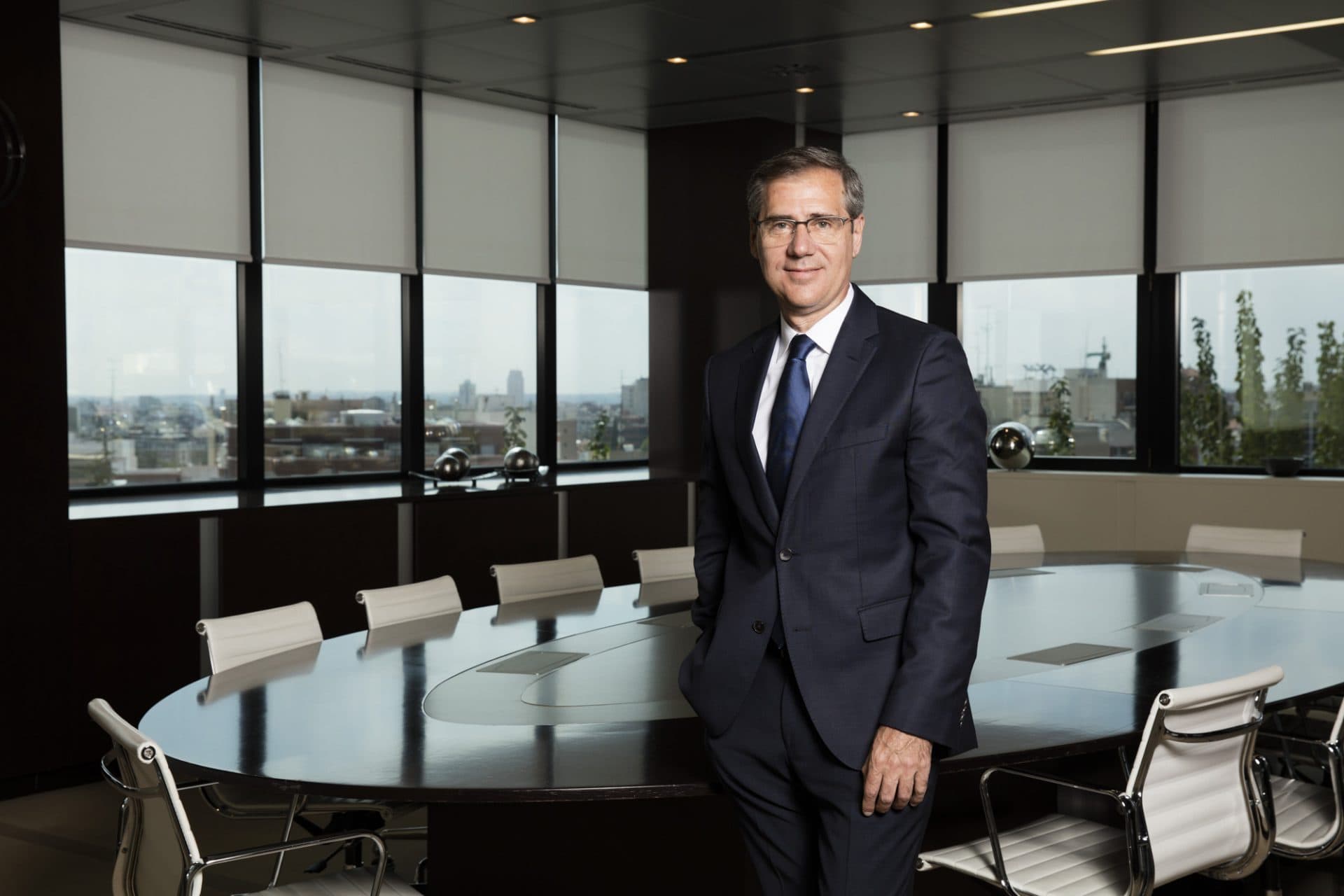 HORIZON 24
Let's talk further about Horizon 24. At what stage of the process are we currently? Is the pandemic going to entail changes?
Horizon 24 keeps Ferrovial focused on developing and managing sustainable infrastructures. In line with this strategy, we've closed the Broadspectrum sale and are continuing to work on divesting the rest of the Services unit. We've also implemented a new structure that's more flexible and efficient by reorganizing the Financial and Human Resources areas, as well as integrating External and Internal Communications. We are very close to reaching €50 million in reserved savings. The pandemic has forced us to take measures to protect our liquidity position. There have been several broadcast events to reinforce the message. Our main assets are financially strong. The pandemic is accelerating trends like teleworking and online sales. We have to be attentive to changes in mobility, searching for new business opportunities, and always putting efficiency and innovation first. The Horizon 24 plan is off to a good start, but we still have a long way to go to surpass the goals we've set for ourselves, especially the financial ones.
How are each of the divisions moving forward? Let's start with Construction….
Construction has launched Abacus, its strategic plan, and changed its name from the historic Agroman to Construction. We cannot be left behind in terms of digitization and so this, along with redesigning processes and the incredible team we have, makes us even more competitive. In addition, we're continuing to work towards the goal of a 3.5% EBIT margin set for 2024, and we're over 1% this year. We must continue to introduce innovative technical solutions in order to differentiate ourselves from our competitors.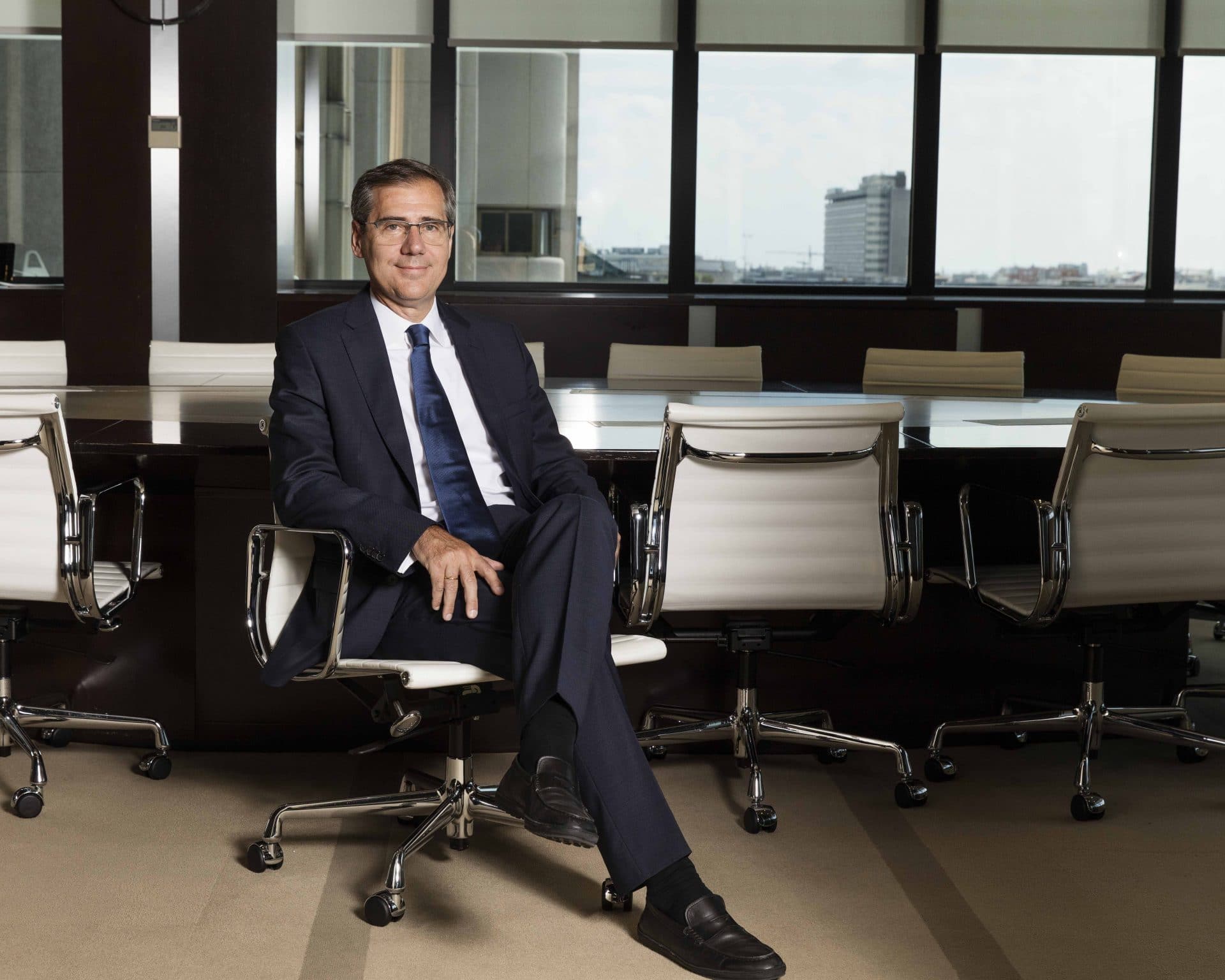 TRAFFIC
We have seen Cintra become affected by traffic…
This is true. We saw drops in traffic of about 80% in April. Since then, traffic has been recovering on all our highways, with higher or lower intensity depending on the restrictions imposed on mobility at a local level. The 407 ETR has already begun producing dividends again, and we've closed refinancing for the LBJ, which demonstrates confidence in our assets. Organizational changes have also been taking place, with Andrés Sacristán and Javier Tamargo appointed as the new CEOs of Cintra U.S. and of the 407, respectively. Cintra continues to work on developing opportunities for growth. Maryland, for instance, remains one of the division's priority objectives for expansion.
The pandemic has hit air traffic hard, affecting airports…
Restrictions on mobility have impacted air traffic in particular, which is still seeing an 80% drop from last year. We're working on making airports safe and on testing systems to prevent quarantine. The recovery process will take time, so costs need to be adjusted to new levels of traffic and find new, permanent efficiencies. At Heathrow, spending cuts of £300 million have been implemented to offset lower revenues, as well as a 2020 CapEx reduction of £650 million. We continue to look for new investment opportunities whilst ensuring we get the timing and the business plan absolutely right.
Mobility is one of the company's most unwavering commitments…
After the lockdowns, ZITY's service restarted in Madrid and launched in Paris. We are excited about this project, and we'll continue working on it to open in more cities in the coming years. We have other projects underway that go hand in hand with innovation; we'll unveil them as they advance closer to fruition. It is imperative to understand how mobility changes and how it affects our business.
How is the situation for construction in the U.S.A?
Fortunately, construction hasn't been set back too much during the pandemic, and sales growth has exceeded 15%. In recent months, Webber has been awarded major projects, such as improvement works on IH-35, its first bid in Atlanta, and several construction and building contracts worth $255 million. Both presidential candidates have announced important infrastructure investment plans that would be launched after the election, so we think we've really hit the target in selecting this market as our primary objective. The lessons that we have learned from the three challenging projects specifically will help make this a more profitable market for us.
The United Kingdom is another worthwhile market
The United Kingdom is still one of our strategic countries. Boris Johnson's government is committed to infrastructure as a means to boost the economy and foster the country's growth. Various initiatives have been announced to accelerate projects. We're already participating in several of them, such as high-speed rail (HS2) and the Silvertown Tunnel. On the other hand, services have been going through some tough times that have even seen our major competitors in difficulties. Amey has been reorganized to focus on more profitable sectors, adapt their structure to current conditions, and maintain their position as leader in the United Kingdom. Lastly, Heathrow has continued to be one of the drivers of Britain's economy as a major generator of wealth and employment. This is why it is so important to find solutions that limit the impact that lockdowns and restrictions have on aviation, so that it can continue to grow. As a regulated asset, it needs to find ways to compensate for the decline in traffic.
What do you think of the situation in Spain?
Spain is one of the countries hit hardest by the pandemic both in terms of impact on the economy and health. The efforts made by the population, health workers, and all key workers during lockdown in March and April are truly valued. Now it's time to help the economic recovery, to launch projects that will reinvigorate consumption and employment by accepting support from the European Union and the €140 billion reconstruction fund. This is a great opportunity to transform our infrastructures, make them more sustainable and resilient, and modernize our economy. Ferrovial has shown its commitment at every moment. Throughout the worst moments of the pandemic and now that it's time for the country to recover, we are here and ready to contribute with projects and support.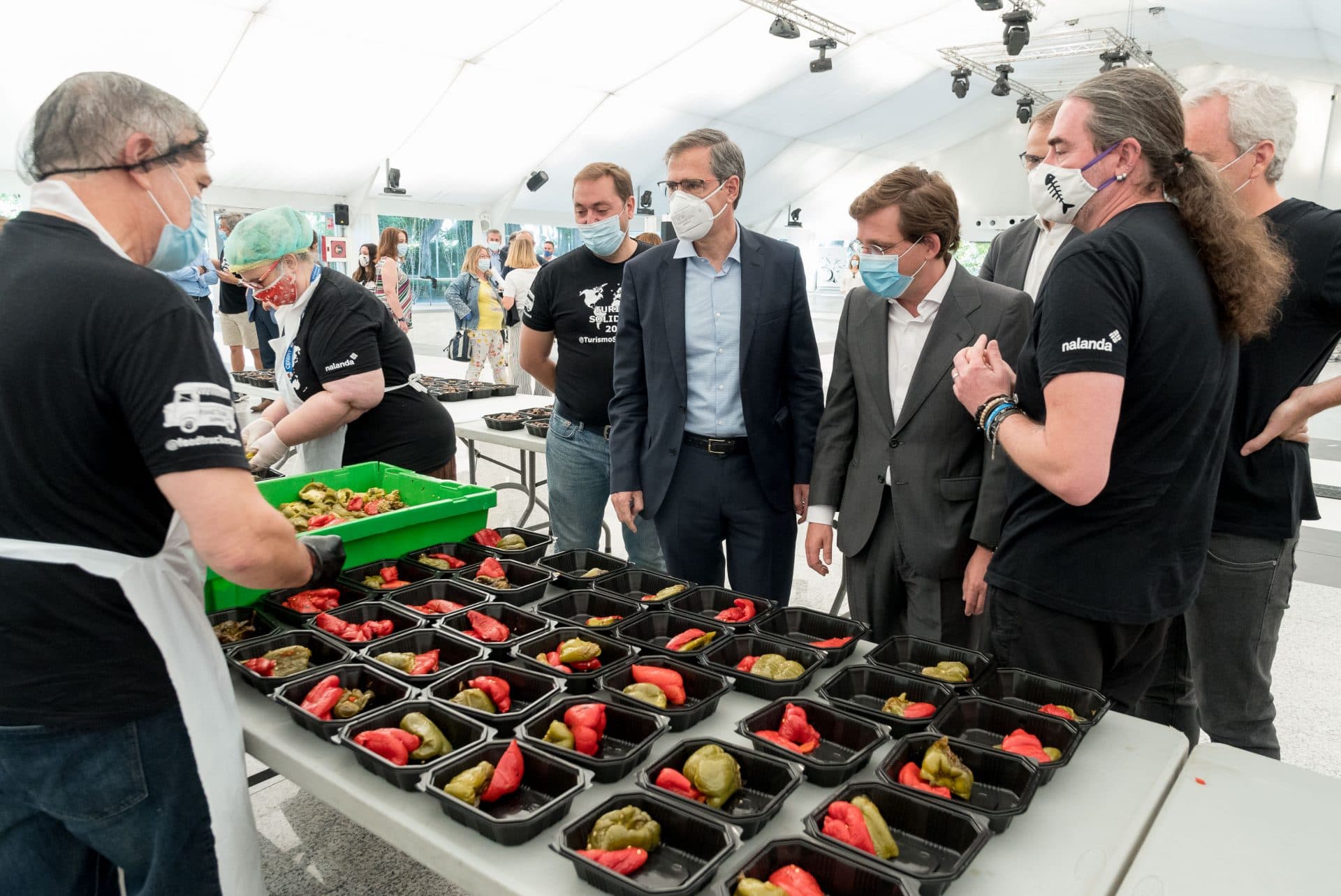 At what stage of the process is the sale of Services?
We've closed the sale of Broadspectrum to Ventia for A$465 million. The last General Shareholders Meeting saw majority support for moving forward with the process, though we believe that the current economic situation may slow it down. We are committed to proceeding.
FUTURE
How do you see the future of the company?
I am confident about our future. I believe that we're taking steps in the right direction, and the market recognizes this. Our stock value continues to beat our benchmark. Moreover, our strong finances place us in an unbeatable position to take advantage of opportunities. Our assets are sound and high-quality. Even the smaller ones, like the highways in Portugal or Ausol – when we put them into rotation, they've received good ratings from the funds that acquired them. Horizon 24 gives us competitive advantage and we need to understand how to make the most of them. Being more agile, more efficient, and having ample liquidity will allow us to study opportunities that may arise in infrastructure due to countries going into debt and other companies selling assets. Our commitment to innovation and the future of mobility will offer us opportunities for which we will need to be prepared.  What makes me most confident is the team we have here at Ferrovial. Our people always strive for excellence and act with integrity.
Will the company change a lot from how it has been over the last ten years?
Ferrovial is constantly evolving. It understands the changes that occur across markets and responds accordingly. We will adapt to changing times and new trends, but that does not mean we will stop being a developer and an infrastructure operator that is deeply committed to innovation, efficiency and attracting and developing talent.
Reading and sports
What have you missed the most during the pandemic?
Undoubtedly, spending time with family and friends, and especially seeing my children who live outside of Spain more. Video calls have helped, but it's not the same as in person.
What was the first thing you did after lockdown?
Like everyone else, I think, I stepped outside to feel freedom and sunlight again. I went for a run, and really look forward to traveling once again when possible.
Do you have any hobbies?
I like to read and learn new things. I also enjoy sports in general. I still do long-distance running, and I sometimes play football. I like to travel with my family and learn about new countries and cultures. I love the sea and good food.
What has been the hardest part of this situation for you?
I'm extremely concerned about the economic and social impact this has had. We must stand in solidarity with the community and support our companies so that they can create employment.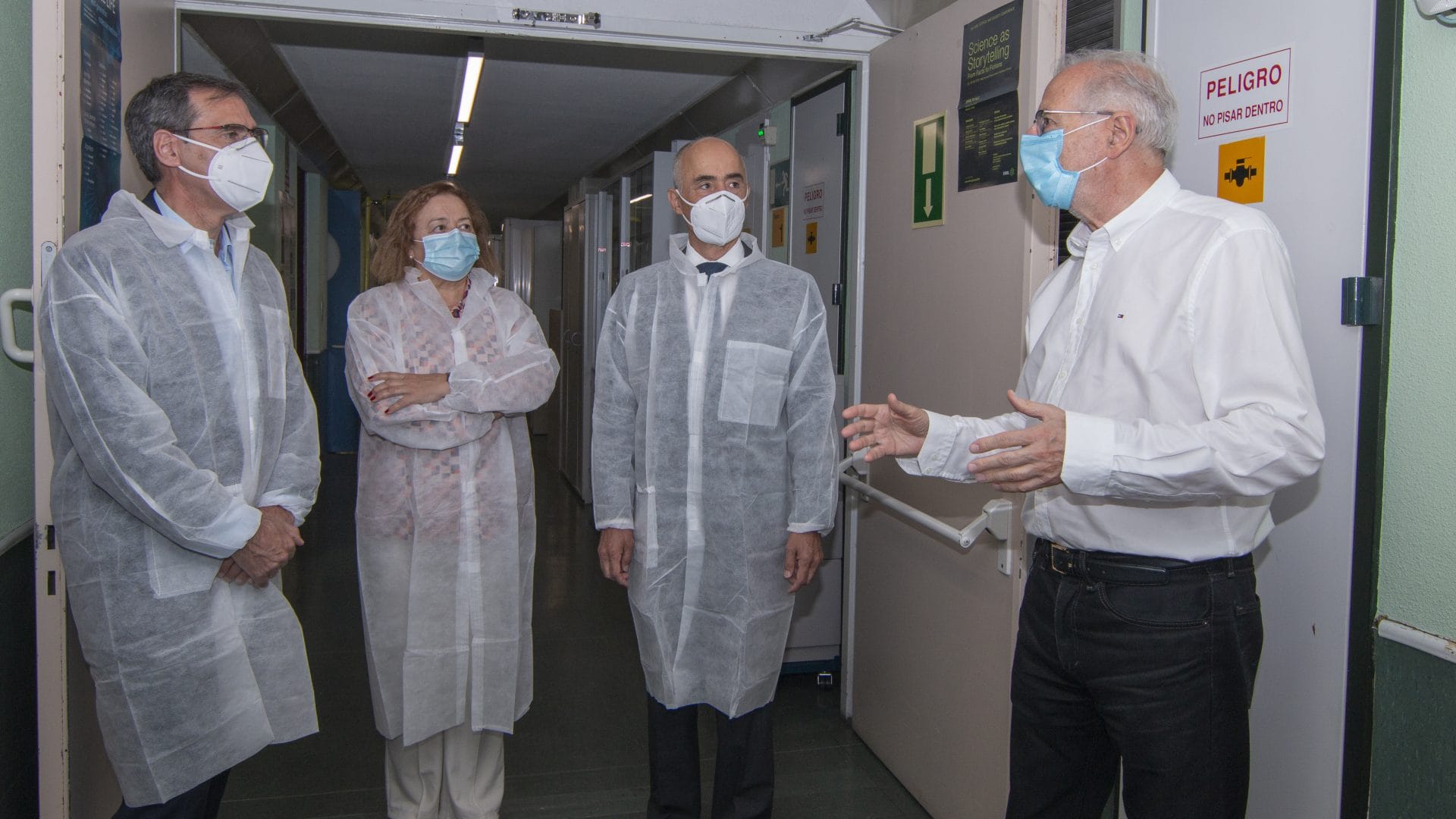 An engineer with an international career
Ignacio Madridejos (Madrid, 1965) is a civil engineer from the Technical University of Madrid and holds an MBA from the Stanford Business School. In his career, he has worked in the United States, Europe, Latin America, and Africa. He was Agroman's construction manager from 1990 to 1992 and a consultant for McKinsey in Spain and Argentina from 1993 to 1996. In 1996, he joined CEMEX, holding positions not limited to: CEO for Egypt (1999) and Spain (2003), Global Head of Energy, Security and Sustainability (2011), and Chairperson for Northern Europe (2008) and the United States (2015). He has held positions in industry associations: president of Oficemen and CEMBUREAU (the European Cement Association).