The experience built up by water infrastructure companies will be decisive in efficiently managing the limited water resources we have available. With more than 385 treatment and desalination plants on its books, Cadagua is keen to contribute to meeting this challenge.
The Earth may be known as the "blue planet", but the water resources it has available are limited. Of all the water it contains, only 3% is fresh. This reality has not prevented consumption from multiplying sixfold in the last 100 years. In fact, it is increasing at a rate of 1% per year.
It does not need an expert to deduce that the supply of water will be one of the greatest challenges facing humanity in upcoming years and that developing solutions that ensure the optimal management of water resources is already a pressing need.
The companies engaged in the construction and operation of water infrastructures are called to take up a prominent position in the search for such solutions. This is the target that Cadagua has set itself. In its more than 45 years of history, Ferrovial Agroman's water infrastructures subsidiary has executed more than 125 wastewater treatment plants, more than 80 potable water treatment plants, more than 150 industrial wastewater plants and 35 desalination plants and has carried out projects in Spain, Portugal, United Kingdom, Poland, Cyprus, Chile, United States, Morocco, Tunisia, United Arab Emirates, Oman, China and India. The potabilization and desalination plants it has built supply 15 million people, while 21 million benefit from their wastewater treatment plants. In the plants it is currently operating, Cadagua produces 125 million cubic metres of desalinized water and 40 of potable water and treats more than 240 million cubic metres of wastewater every day. This experience has given it the necessary capabilities for addressing the challenges relating to efficient water management. As Cadagua's Production Director Julio Llorente highlights, "in our contracts we seek to implement innovative solutions that enable us to make the best possible use of the resources, and all the knowledge we acquire we apply in new projects".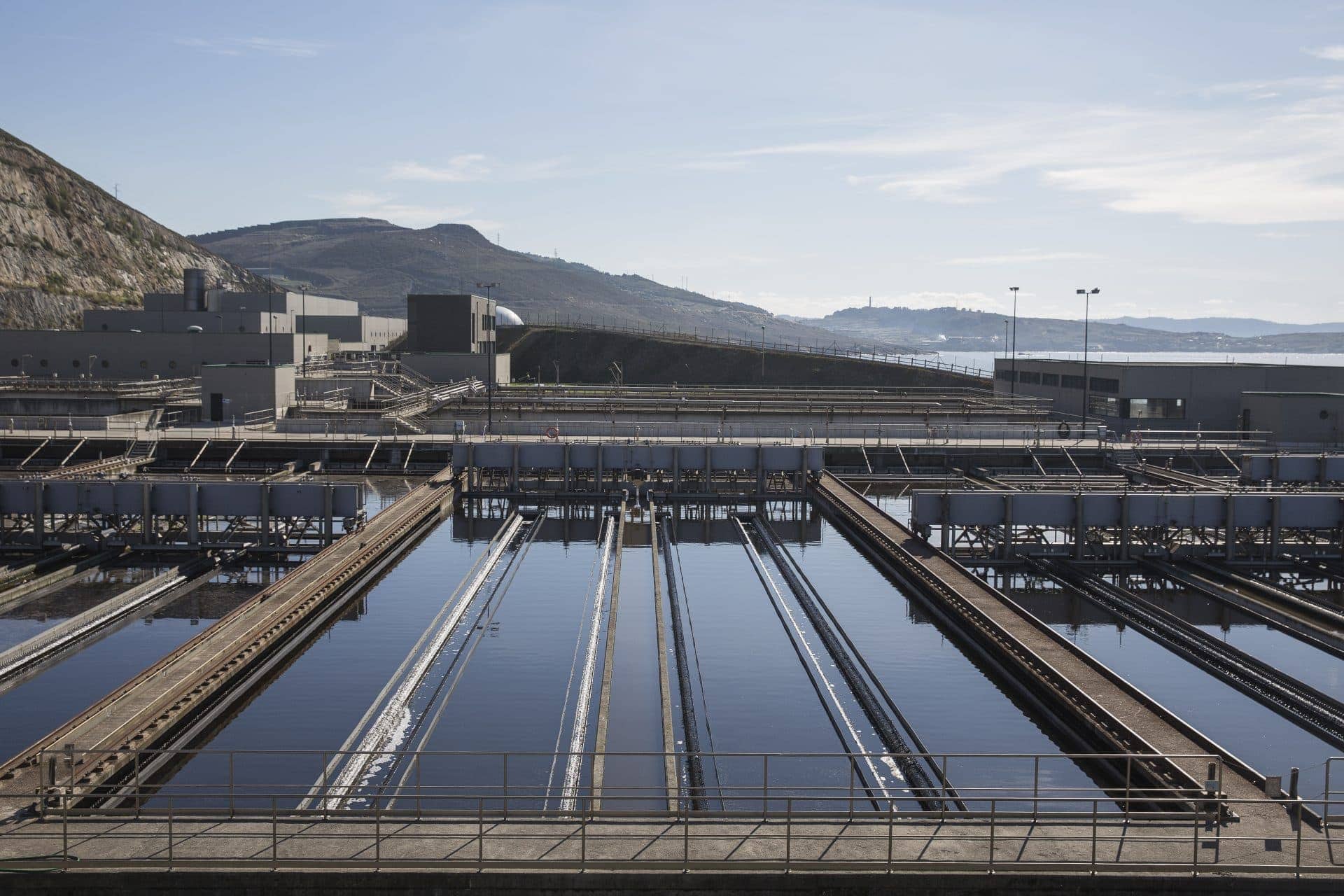 For Llorente, the task for the companies that build and operate water infrastructures is increasingly complex. "Environmental regulations regularly increase the requirements in supply and discharge quality, while users demand reliability in the service". Added to this are the Sustainable Development Goals set by United Nations, two of which are closely linked to the activity of these companies: guaranteeing access to water and preserving marine ecosystems.
Treatment plants
United Nations was in fact calling attention to the opportunities offered by wastewater treatment in its 2017 report on the Development of Water Resources, not only because it reduces the pollution of the sources but also because it allows previously regenerated water to be reutilized and useful subproducts to be recovered.
The Bens wastewater treatment plant, in northwest Spain, is a good example of these benefits. This facility supplies the city of La Coruña and its metropolitan area, which is home to more than 400,000 inhabitants. Cadagua, together with Ferrovial Agroman, was charged with building it and is responsible for running and maintaining it since it was put into operation in 2010.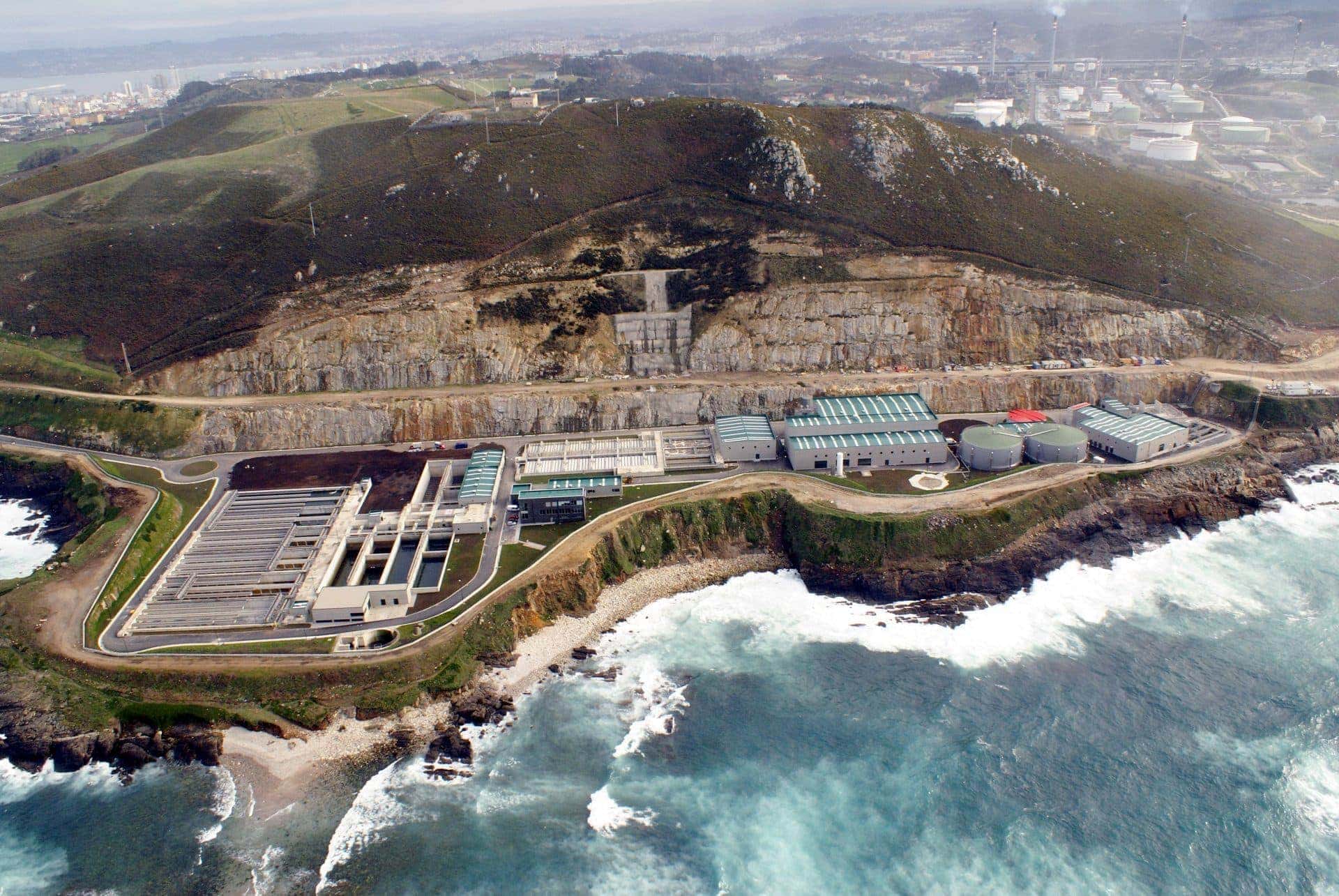 "For the public sector, working with a company that is capable of managing the design, construction and operation is crucial. The worst-case scenario is for a socially beneficial project not to be built or not to produce the expected results. Experience and knowledge in the three phases are a guarantee that the project will be carried through to completion", says Llorente.
The design of the Bens plant took into account both foreseeable population growth and industrial activity in the area, and so it can service a population of 600,000 people and treat a maximum throughput of 6.7 cubic metres per second. The facility also includes a UV-ray disinfection system and a submarine discharge outlet that takes the treated water 900 metres out to sea, thus complying with European directives on treatment and sanitation, water quality for mollusc farming, bathing water and sewage sludge. Furthermore, it is equipped with a gas line that permits energy to be recovered from the biogas produced during the anaerobic digestion of sludge. This means that the plant actively contributes to environmental protection and conservation, to the sustainable use of natural resources and to respect for the marine environment.
In our contracts we seek to implement innovative solutions that enable us to make the best possible use of the resources, and all the knowledge we acquire we apply in new projects
Cadagua's portfolio includes the construction, operation and maintenance of other wastewater and industrial wastewater treatment plants in United Kingdom, Poland, Portugal, Chile and the Middle East. "We seek to make the most of the synergies with other larger companies in the group that have greater international presence, contributing our knowledge in water-related technology and combining it with their expertise and local knowledge of the markets", explains the company's Production Director.
In 2015 the firm secured its first contract in the United States, the overhaul of a plant in the municipality of Trophy Club, situated in the Dallas-Fort Worth metropolitan area. In 2016, Ferrovial acquired the company Pepper Lawson to bolster Cadagua's presence in the country. Two years later, Ferrovial's water infrastructures subsidiary was awarded its first contract in Australia, the design and construction of an energy recovery facility for the Water Corporation company in its Perth water treatment plant, together with Broadspectrum, the Australian subsidiary of Ferrovial Servicios.
There are currently 3.6 billion people, almost half the world population, living in areas at risk of suffering from water shortages at least one month each year. This figure could be as high as 5.7 billion by 2050.
Desalination plants
Another of the aspects that have to be dealt with in addressing the water challenge is obtaining water resources from alternative sources, particularly if we take into account that, according to United Nations data, 3.6 billion people, almost half the world population, currently live in areas at risk of suffering from water shortages at least one month each year and that this figure could be as high as 5.7 billion by 2050. One of these alternative sources is seawater. We started seeing the first desalination plants after World War II, and by the mid-1960s a desalination method appeared that would revolutionize the process: reverse osmosis. This technique has gradually evolved and perfected its main drawback, the high consumption of energy.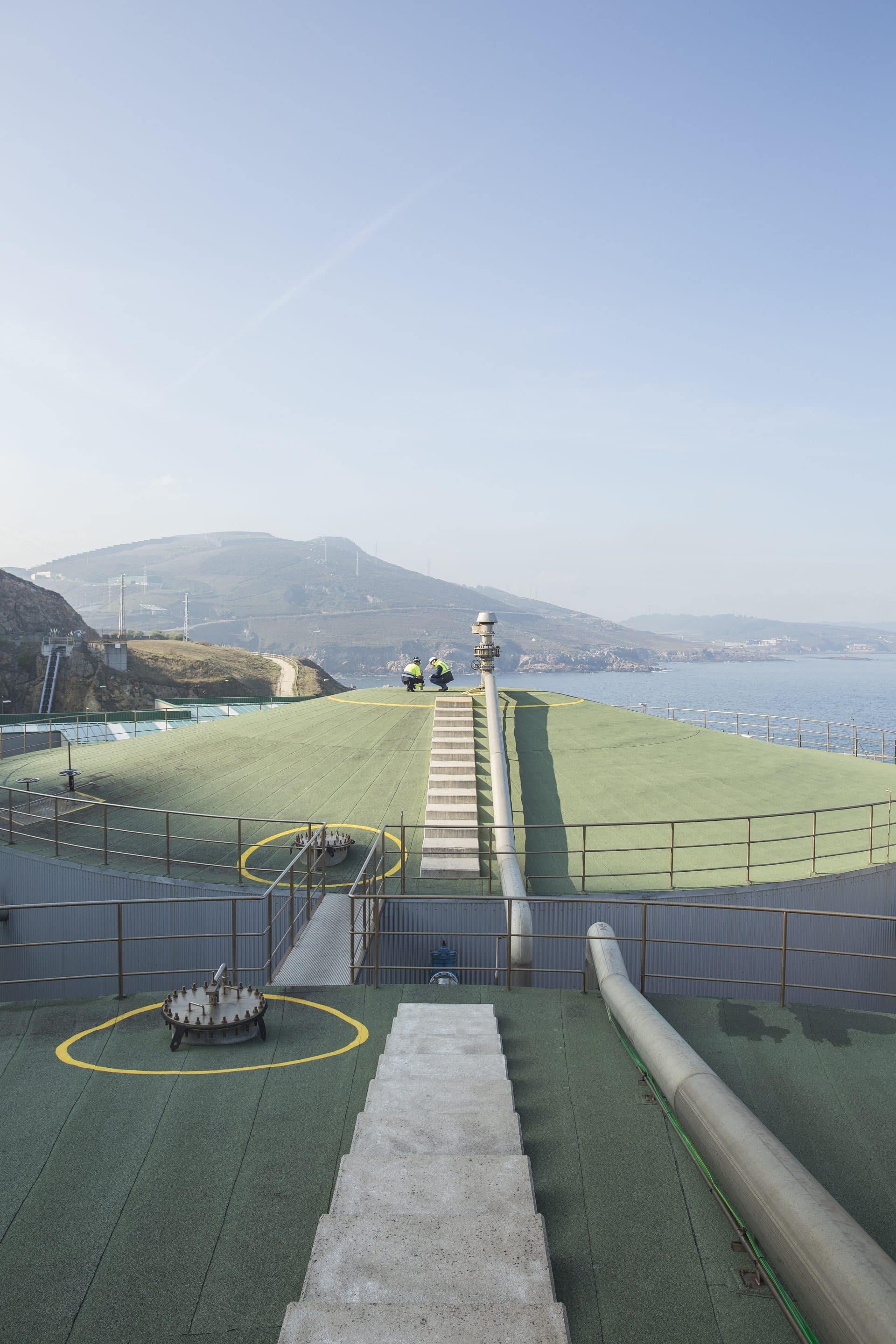 In the Valdelentisco desalination plant, in southeast Spain, Cadagua put into operation an installation intended for reducing energy costs. By replacing Pelton turbines with isobaric chambers in two of the eleven frames of its energy recovery system, the company succeeded in reducing the ratio of energy consumed to water produced. With these changes, 22,800 cubic metres per day are produced out of the total production through a single high-pressure 2.3-MW pump. Cadagua is currently executing these modifications throughout the plant.
The Valdelentisco plant was once the largest desalination plant in Europe and the third in the world, with a production capacity of 70,000 cubic metres per day. It is located in Murcia, predominantly a farming region under the almost permanent scourge of drought. The facilities were initially designed for allocating its entire production to irrigating croplands, but they were enlarged to provide water for tourist and residential use.
In the Valdelentisco desalination plant, in southeast Spain, Cadagua put into operation an installation intended for reducing energy costs.
In order to minimize the impact on the coastline's marine posidonia meadows and the wildlife they nourish, the intake and discharge pipes run in parallel in their section furthest from land. In its last section, the discharge pipe is equipped with a system of diffusers that ensure brine dilution when it empties into the sea, which occurs at a sufficient distance from the posidonia meadows and from the intake to prevent brine recirculation.
Chile, Morocco, Tunisia, Saudi Arabia, Arab Emirates and Oman are some of the other countries in which Cadagua has carried out the construction and operation of desalination plant projects. In this last country it was responsible for executing the Al-Ghubrah plant, which can produce 191,000 cubic metres of potable water per day to supply a population of 700,000 people living in Muscat's metropolitan area. The plant's operation meets the region's growing demand for potable water and allows some of the old facilities that have ceased to be efficient or provide reliable performance to be taken out of service. "One of the milestones that makes us feel proudest is that during the construction of this plant we achieved three million working hours without accidents involving lost time, something which demonstrates our commitment to health and safety", emphasizes Llorente.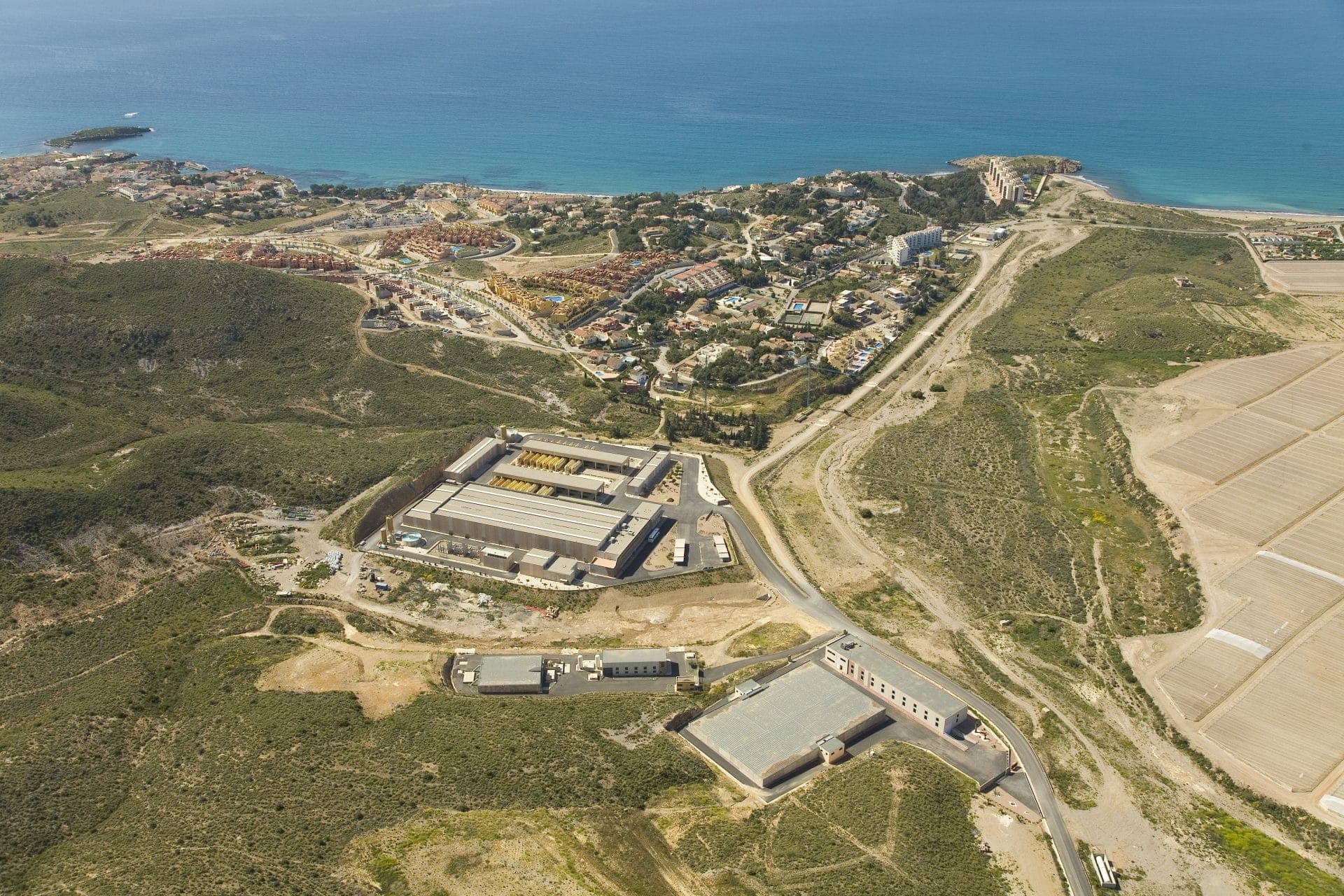 Collaboration
Beyond solutions such as treatment and desalination plants, humanity will only be able to address the challenge posed by water if it learns to value it as a limited resource that has to be used efficiently. For Llorente, "it looks like society only becomes aware of the problem at times of greatest stress, such as major drought cycles, which is when the important social and political debates occur on reuse, desalination or water transfer". In his opinion, "we infrastructure companies need to be prepared to deal with the challenges of excellence in water management, providing solutions that create the greatest value for society, strengthening collaboration with governments and communities and fostering innovation aimed at making the best use of available resources".