Ferrovial, through wholly owned subsidiary NextMove by Cintra, today announced the launch of NextPass, a mobile app that allows drivers to use free-flow toll roads without a transponder. NextPass requires no equipment, prepayment or monthly subscription, and users can register multiple vehicles to a single account. Coupled with transparency and top-tier customer support, NextPass gives drivers control of their toll payments.
"NextPass is available for download in the Apple App Store and Google Play Store. The app launched with the opening of the I-66 Express Lanes in November 2022. It is currently available to motorists using all free-flow toll roads in the Commonwealth of Virginia. Our main goal in creating NextPass was to improve the toll-paying experience and make it as seamless as possible for users. We're building a direct relationship with the end users of the infrastructure so that we can continue to provide innovative mobility solutions with their goals top of mind."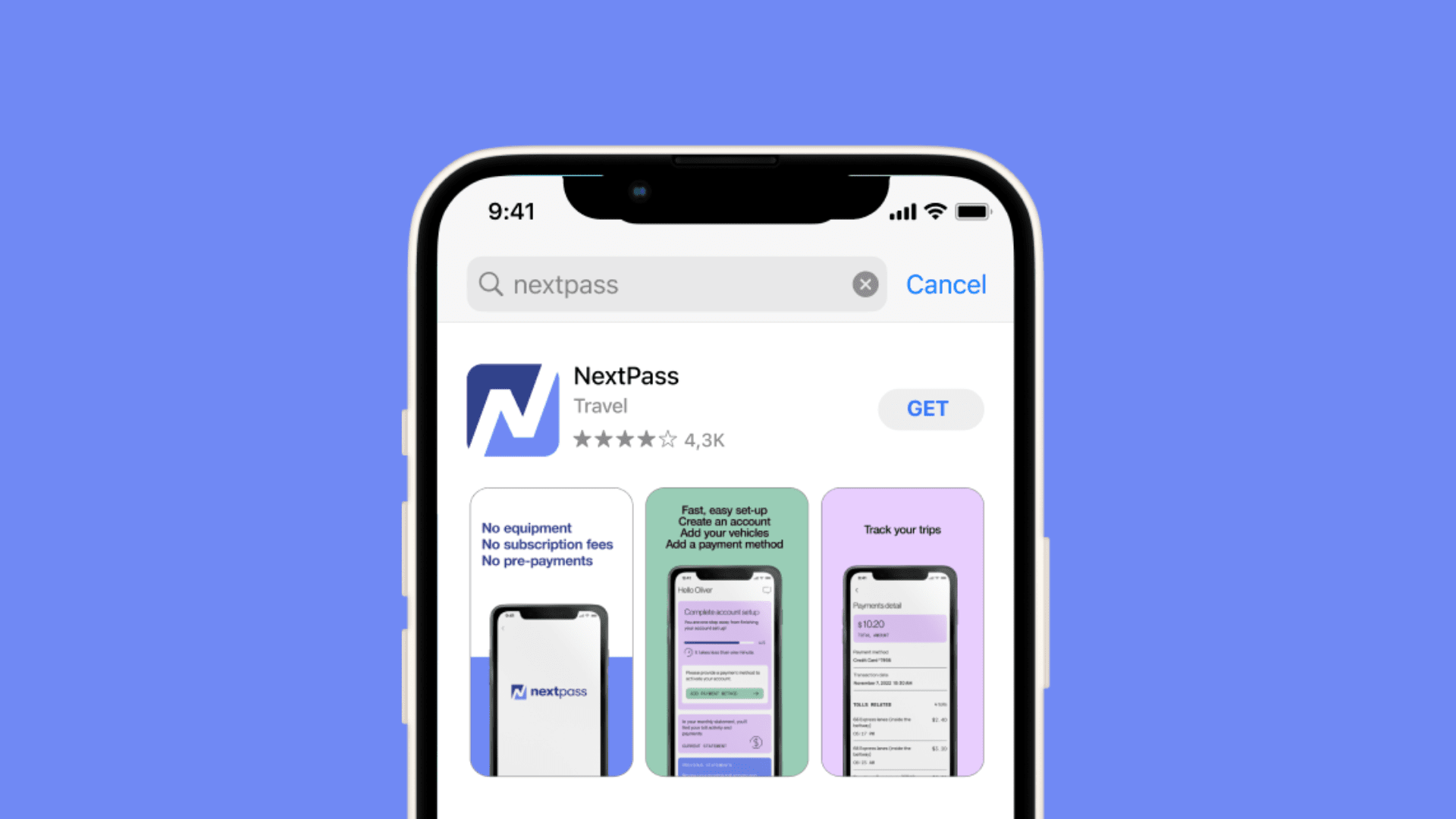 NextPass offers:
Easy account set-up: Users download the app, sign up with their email address, and enter their license plate and a credit or debit card. They can register as many vehicles as they like.
Simple payment processing: After driving under a tollway gantry, the tolling agency takes a picture of their license plate. The trip is charged to the user's NextPass account. The app does not need to be open to pay tolls with NextPass.
Help and support: A dedicated team to help answer user questions or manage their account
Availability:
NextPass is currently only available for use in the Commonwealth of Virginia.
NextPass is designed to be used by anyone in the U.S. and will soon be available in other cities and states.
For more information, visit www.nextpass.io/
About NextMove by Cintra
NextMove is a wholly owned subsidiary of Ferrovial whose mission is to lead the technology innovations that power the future of mobility and infrastructure.
About Ferrovial
Ferrovial, a leading global infrastructure operator, is committed to developing sustainable solutions. It is a member of Spain's blue-chip IBEX 35 index and included in the Dow Jones Sustainability Index and FTSE4Good; all its operations are conducted in compliance with the principles of the UN Global Compact, which the company adopted in 2002.