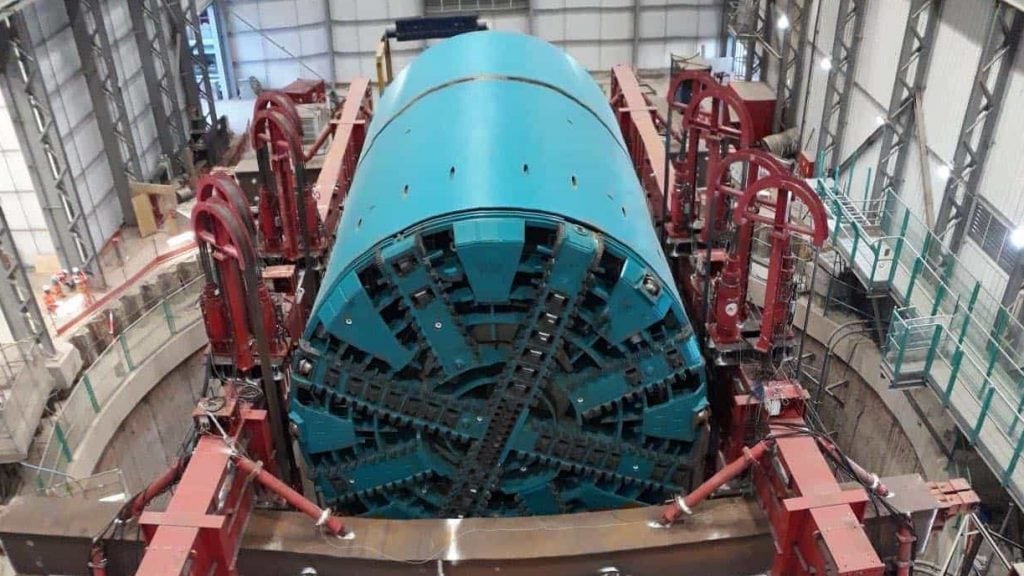 Tideway Central has marked a major milestone as the first tunnel boring machine, Ursula, has been lowered underground at the Kirtling Street site.
The Ferrovial Agroman and Laing O'Rourke joint venture, delivering the central section of London's new super sewer, has successfully lowered its first Tunnel Boring Machine (TBM) at its Kirtling Street site near Battersea Power Station in London.
Ursula, named after a British cryobiologist who discovered the use of glycerol to protect human red blood cells during freezing, will tunnel 7.6km from Kirtling St. to Chambers Wharf in Bermondsey. Millicent, named after Dame Millicent Fawcett, an English suffragist, is currently being prepared for lowering and will tunnel 5km from Kirtling St. to Carnwath Road in Fulham. The process of lowering the TBMs, which weigh in at over 800tn each, is being meticulously conducted, with each machine taking around 12 hours to reach the bottom of an almost 60m deep shaft. Once lowered, they will be placed into launch adits, which are 37m long 'starter tunnels' where they begin their journeys east and west beneath the Thames.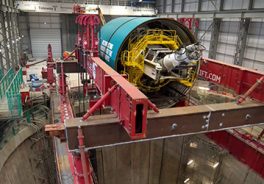 The Thames Tideway Tunnel is the largest infrastructure project ever undertaken by the UK water industry. It is essential to tackling overflows from London's Victorian sewers into the Thames, for at least the next 100 years. The programme will create over 4,000 sustainable jobs and another 5,000 indirectly. It will also offer hundreds of local apprenticeships and work placements, leaving a lasting legacy in the heart of London.