The event coincided with the opening of the other sections of the road, which will link the capital, Muscat, with the United Arab Emirates border at Khatmat Malaha.
The event was presided by His Excellency the Minister of Transport and Communications, Dr. Ahmed Mohammed Salem Al-Fataisi, along with other members of Oman's Ministry of Transport. On behalf of Ferrovial Agroman, the event was also attended by Middle East Managing Director, Manuel Costa; Batinah 5 Project Director, David García; and Commercial Middle East Director, Paul Burke.
The delivery of Ferrovial Agroman's section (Package 5) constitutes a major milestone as it was achieved 24 days ahead of schedule. To complete it, the team excavated 11 million m3 and built 3 viaducts of 1,380m each; 3 links; 2 bridges and 2 underpasses.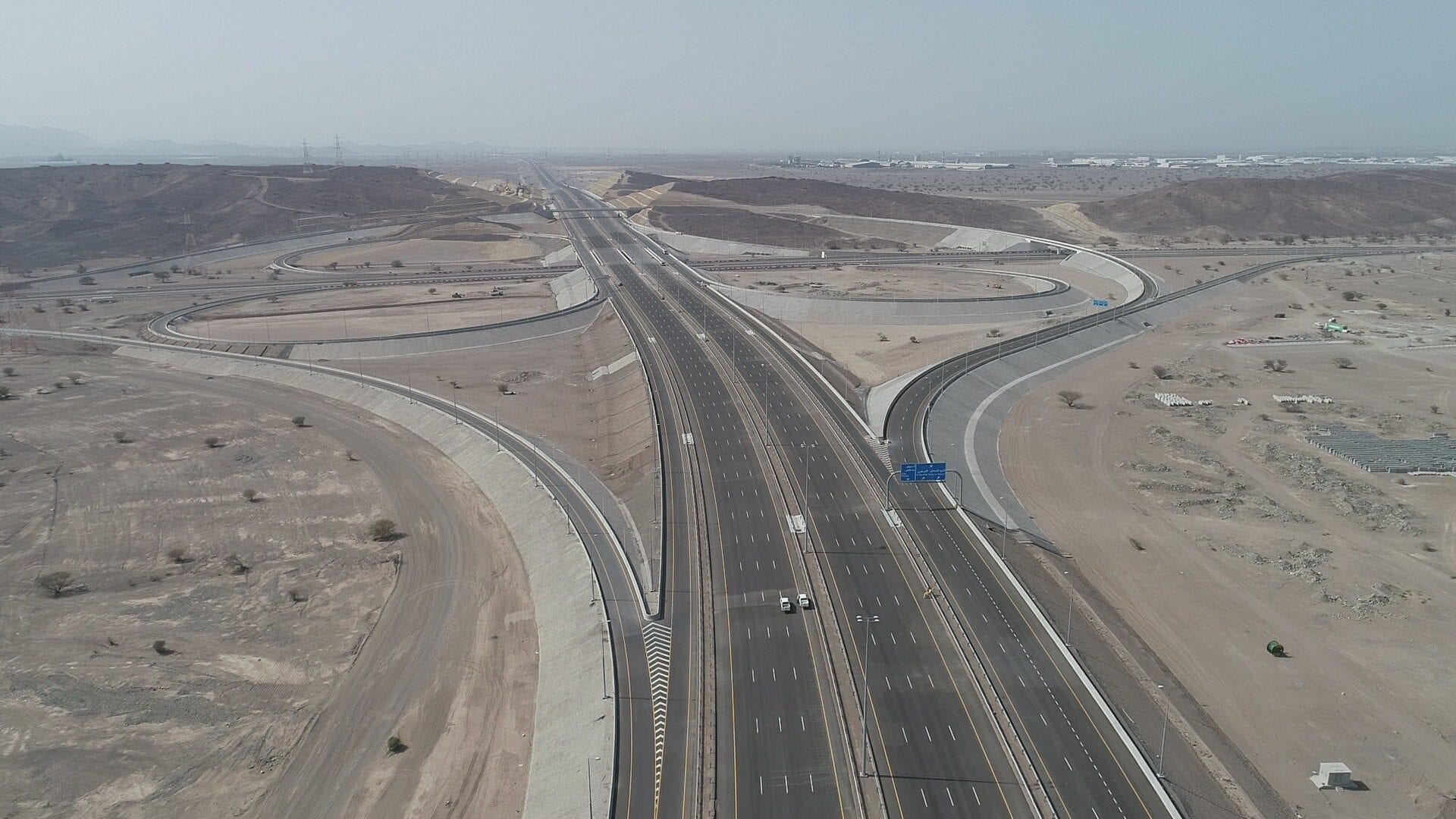 With the opening of the Batinah 5 Expressway in Oman, Ferrovial Agroman has delivered its most technically complex and challenging motorway project in the Middle East. We are proud to assist the Sultanate of Oman in improving the development of the State's northern governorates as well as providing a safer, faster driving experience to local residents and visitors. This is what makes Ferrovial a leading infrastructure and engineering company, committed to developing the most innovative and sustainable solutions to bring social and economic progress to the areas we operate in.
The Batinah Expressway is an initiative led by the Ministry of Transport and constitutes the largest road project in the history of the Sultanate. It features 4 lanes in each direction (8 in total) and has a total length of 272km. Out of these, Ferrovial Agroman has delivered 41km in the surroundings of the municipalities of Sohar and Liwa (located north of the capital).
I am very proud of my team and their hard work on this massive project. Despite having to overcome some challenging conditions at all levels –personal, professional approach, isolation, climate, etc.– the team has delivered Package 5 of the Batinah Expressway almost a month ahead of schedule and in compliance with the highest health & safety and quality standards. Well done to everyone involved, and thank you all for the effort.