Ferrovial Agroman R&D Department is participating in this project with Budimex Innovation Department, increasing the collaboration that has been already established in previous R&D projects such as SAFEWAY.
With annual revenues of nearly US$ 10 trillion, or about 6% of global GDP, the architecture, engineering and construction (AEC) industry is a cornerstone of the world's economy.  Unlike other industries, however, AEC has been slow to adopt new technologies and has never undergone a major digital transformation.
Nevertheless, substantial change is on the way. Construction will soon be characterized by connected systems of sensors, intelligent machines, mobile devices and new software applications. As their adoption increases, new technologies boost productivity, manage complexity, reduce project delays and cost overruns, and enhance safety and quality.
In the framework of BIMERR Project, the improvement of renovation processes is targeted. The application of this project's technologies in specific use-cases should demonstrate the enormous opportunities along the renovation value chain, from early conceptual design to on-site works and post-renovation building operation. The main expected impacts are:
The renovation working time reduction of at least 15-20% (compared to current practices);
The acceleration of the market uptake across Europe, by speeding-up industrial exploitation, in particular amongst construction/renovation companies;
Creation of best practice examples for the construction retrofitting sector with benefits for the operators and associated stakeholders (architects, designers, planners, etc.).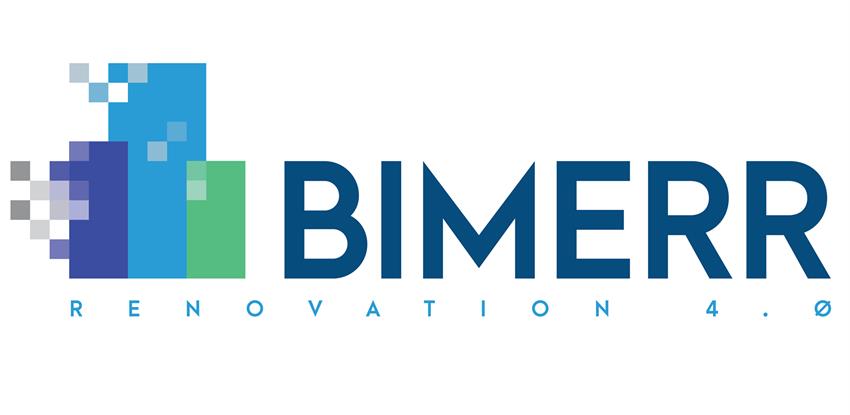 Project description
BIMERR introduces an ICT-enabled Renovation collaborative framework to support the renovation of the existing building stock by providing key enablers in the most critical steps of the process. More precisely:
Enhanced digital models of existing buildings that go beyond geometrical information;
Innovative Renovation Decision Support System (RenoDSS) which should enable AEC stakeholders in charge of design & planning to quantitatively evaluate the available options across several key target metrics
Pioneering BIMERR Process & Workflow Modelling and Automation (PWMA) tool-kit will enable process simulation for optimization across project phases.
Ferrovial Agroman 's role in the project
The main role of Ferrovial Agroman in the consortium is to represent the construction industry and establish a connection with all possible stakeholders involved in the renovation processes, especially to identify their requirements at early stages of the project. Afterwards, the core activity of Ferrovial Agroman will be to lead the validation activities in two pilot sites located in both Spain and Poland. The integrated BIMERR system will be extensively tested, demonstrated and validated, including in buildings undergoing real renovation activities in order to verify several aspects of their real-life operations.
Project's timeline and consortium
BIMERR project officially begun with the Kick Off Meeting that took place in Bonn (Germany) on the 21st and 22nd of January 2019. It is a European funded project within Horizon 2020 Programme by the European Commission, with the participation of the Urban Rehabilitation Area and the R&D Department of Ferrovial Agroman. The project will have a duration of 45 months.
The consortium developing the works is formed by 17 partners including technology and software companies, contractors, research centers, universities, designers, and infrastructure maintainers and operators:
Ferrovial Agroman
Budimex
UPM (Polytechnic University of Madrid)
Fraunhofer
Information Technologies Institute (ITI) – Centre of Research and Technology Hellas (CERTH)
Ubitech
Suite5
Hypertech
Merit Consulting House
Xylem Technologies
Glass Up
CONKAT S.A.
ΒΟC Asset Management GMBH
University of Peloponnese UOP
Exergy
Heriot-Watt University
Novitech A.S.
This project has received funding from the European Union's Horizon 2020 research and innovation programme under grant agreement no. 820621. Call identifier: LC-EEB-02-2018.
Find out more information about the project here.