On March 25 and 26th, Ferrovial and The Princess of Girona Foundation held the second Development Center through their "Talent Rescuers" program, which 17 young people from all over Spain attended, seeking to better their employment prospects.
The first day at the Development Center started at Ferrovial's Digital Hub with a welcome from Josefina Ibarra, from the Princess of Girona Foundation, and Helena Valderas, head of commitment and diversity. There, with experts at the Hub, the young people had the opportunity to learn how emerging technology (the Internet of Things, Artificial Intelligence, Drones, 3-D Printing, Customer Experience) applies to our businesses. Then, they visited one of the sites that Ferrovial is working on in Madrid, the new university learning center for IESE. The second day at the Development Center was at Ferrovial's Corporate University, where various workshops on personal branding, social media, and improving resumes and business cards took place. To wrap up, the young people participated in different role-playing scenarios where they could simulate job interviews with hiring experts in the different business divisions at Ferrovial. All the sessions were given by internal speakers who volunteered their time, sharing their experience and knowledge with these young people to improve their abilities when it comes time to look for work.
The Talent Rescuers Program
The Talent Rescuers program promotes the employability of youth ages 20 to 30, increasing their professional mobility between autonomous communities. It is a transformative project that takes the Princess of Girona Foundation's commitment to young workers one step further. The project prioritizes youth who are at the first generation in their family to earn a higher degree, guaranteeing equal opportunity access to the job market. This pioneering program offers its participants personalized paths, training, a classified ad, mobility assistance, and professional mentoring, which Ferrovial has actively participated in for 3 years with 50 professionals acting as mentors for these young people for six months.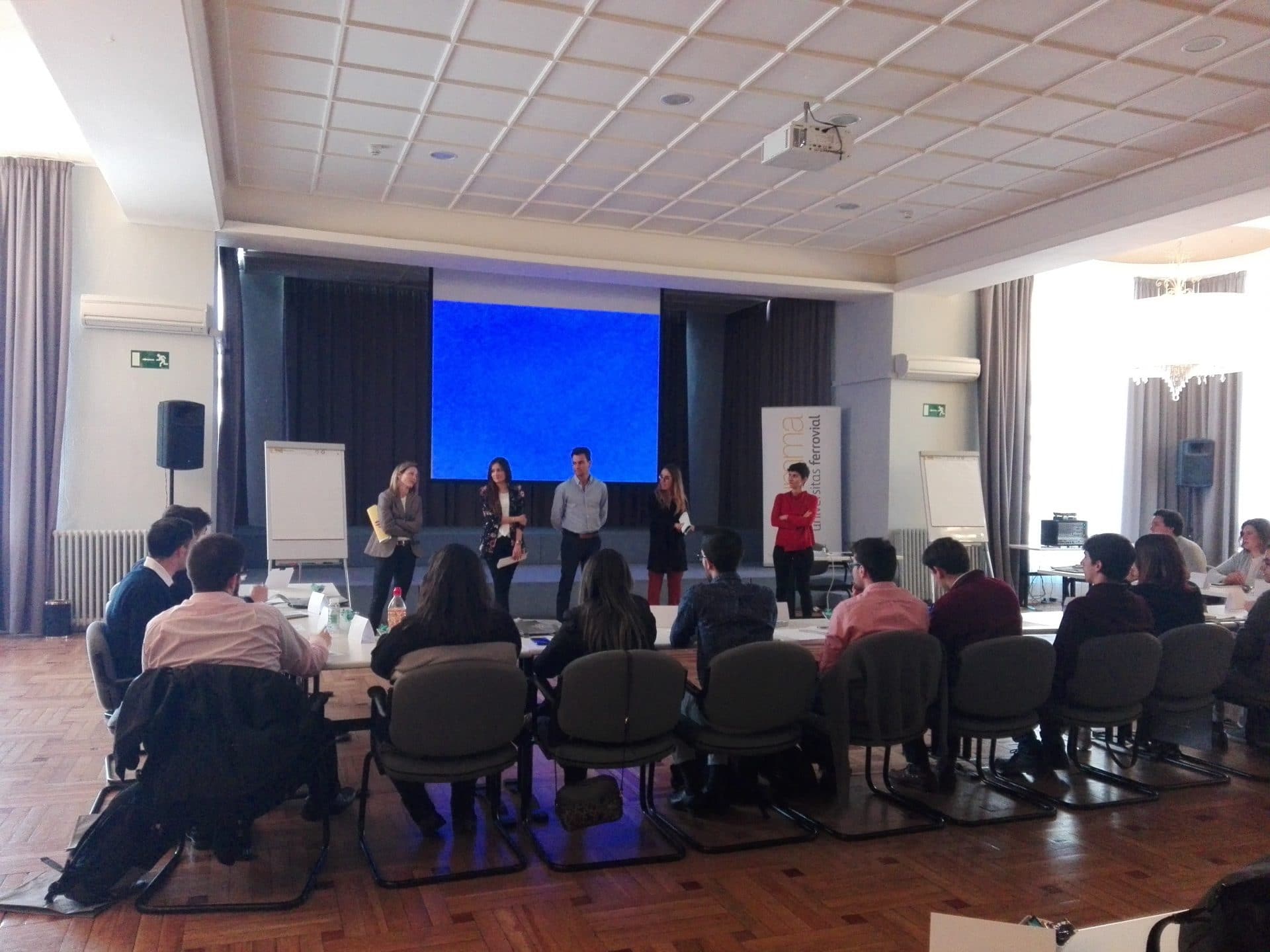 How to participate
If you are between 20 and 30 years old, have finished your studies, and you're interested in improving your employability, you can sign up for the Talent Rescuers program. Find out more about the program here.
The Princess of Girona Foundation
Ferrovial is a supporter of the Princess of Girona Foundation, which strives to work for Spanish youth in all critical aspects of their future and strengthen the ability of new generations to build a better society, with a clear focus on encouraging entrepreneurial initiative and improving employability.
Many thanks to all the internal speakers who acted as volunteers: Luis Cesar Fuentes, Ana Olaguibel, Ana Salgado, Cristina Cruz, Andrés Santos, Ana Cantero, Pilar de Teran, Beatriz Rodriguez, Fátima Fuertes, Álvaro Deleito, and Beatriz Ventureira.