With this project, influential, forward-thinking global organizations come together striving for policy measures that target environmental sustainability and restoring resources
Ferrovial is standing firm in its commitment to the environment. The company is joining the Business for Nature initiative, a global coalition that brings together influential, forward-thinking global organizations striving for ambitious policy measures in the area of conserving natural capital.
Companies play an essential role in restoring natural resources and supporting measures that foster respect for the environment. Through this initiative, organizations and world leaders are therefore striving to come together and encourage governmental support for measures that target environmental sustainability and restoring resources.
By joining this global group of businesses, Ferrovial is reaffirming its commitment to sustaining healthy economies and societies by implementing joint measures and steps that protect ecosystems and help preserve the world's natural spaces.
The urgent situation brought on by the coronavirus has redirected the efforts for developing policies to these environmental ends, which will make it more difficult for many companies to invest in this area. That's why Business for Nature is offering aid to companies for developing policies that respect nature in their work, through their call to action:
 "Healthy societies, resilient economies and thriving businesses rely on nature"
"Governments must adopt policies now to reverse nature loss in this decade"
"Together let's protect, restore and sustainably use our natural resources"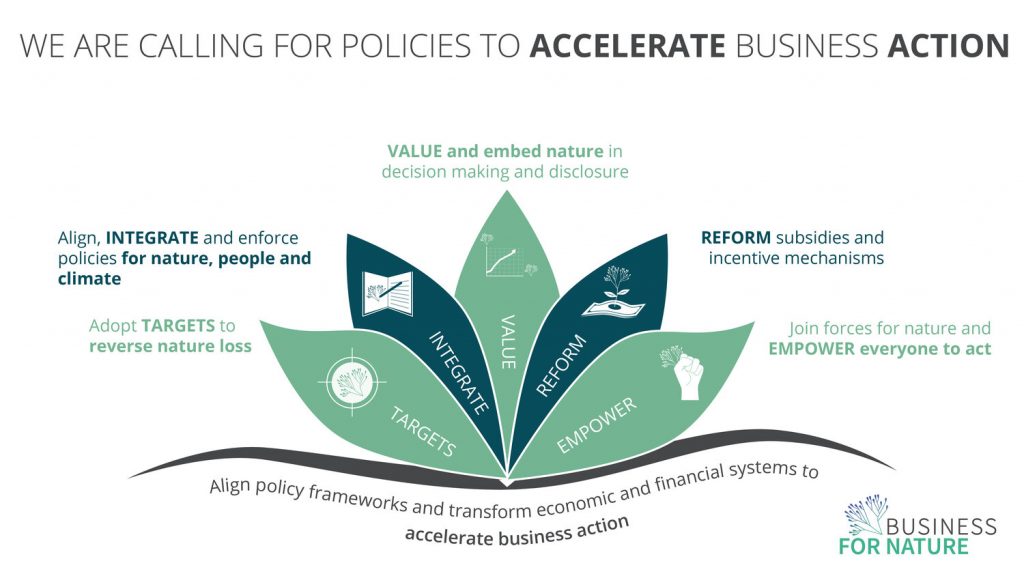 More and more organizations are making wildlife a top priority by using natural resources sustainably in their supply chains, creating jobs, and implementing sustainability policies.
Ferrovial wants to show its support for this initiative and encourage other companies, organizations, and corporations to join Business for Nature to work together to protect and rebuild the environment.