The aid will be distributed among displaced persons in Ukraine and refugees in Poland
Food baskets, basic hygiene kits, shelter and blankets are some of the essential items they will receive
Around 100,000 internally displaced persons and refugees will benefit from the "Stronger Together for Ukraine" fund, launched by Ferrovial, culminating in a total donation of €470,000 to the Red Cross and Caritas for actions in Ukraine and Poland. This initiative is the result of funds raised among Ferrovial employees in Spain, Poland, the United Kingdom, the United States and Chile, the amount of which was then matched by the company's own contribution.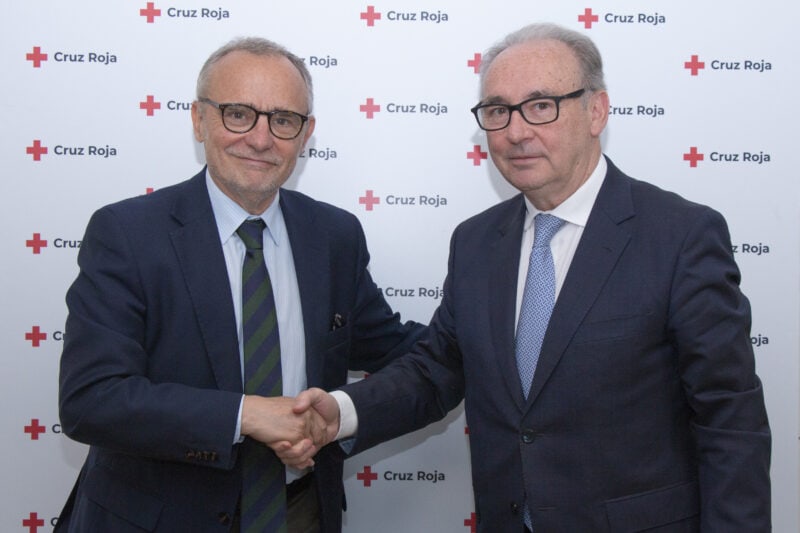 In Ukraine, the "Stronger Together" aid will be channeled through various programs carried out by the chosen NGOs. The Red Cross will receive €200,000 to address the needs of some 13,000 families (66,500 people) from its bases in the Ukrainian border cities of Chop and Uzhgorod. It will deliver blankets, plastic tarpaulins and kitchen utensil kits. In addition, Caritas will receive €100,000 to help provide shelter, food and hygiene kits to 1,500 people in the cities of Kyiv-Zhytomyr, Odessa and Kharkiv-Zaporizhzhya.
In Poland, the Red Cross will receive €100,000 to ensure that 10,000 families (30,000 people) in Lublin receive blankets, plastic tarpaulins and kitchen utensil kits. A €70,000 donation to Caritas will provide 1,000 people in the Polish cities of Przemysl, Zosin, Hrebenne, Lubaczow and Dorohusk with shelter, accommodation, transport and food.
Commitment to local communities
Ferrovial is a company committed to local communities through a number of community investment programs. Evidence of this are its Social Infrastructure water and sanitation projects, its Stronger Together emergency relief initiatives and its Social Action Spain soup kitchen refurbishment program, benefiting 550,000 people in Latin America, Asia, Africa and Europe.
The initiatives, to which close to €10 million have been allocated to date, highlight the company's aspiration to have a positive impact on the communities in which it operates and on the environment, as well as its contribution to achieving the UN's Sustainable Development Goals.
The company has also set up the €8.69 million "Ferrovial Juntos COVID-19" fund to help tackle the health crisis through organizations fighting the pandemic in the social, healthcare and research dimensions, in Spain, the United Kingdom, the United States, Chile, Peru, Colombia, Poland and Portugal.