Achieving a more comfortable, cost-effective and enjoyable safe, and sustainable travel experience for passengers and eVTOL operators who will use vertiports is the objective of the event.
Providing feasible designs and concepts to make the travel experience a reality, comfortable, cost-effective, accessible, and enjoyable for citizens and eVTOL operators who will use these infrastructures; that is the challenge that two teams, one in the U.S. and one in Europe, will face in the Ferrovial -AECOM Vertiports Design Challenge.
The ultimate goal of the international event is to seek how to improve the future of mobility by developing transportation infrastructures with the highest levels of safety, sustainability, and operational excellence to help communities grow and prosper. For that reason, the challenge is focused on creating vertiports that integrate seamlessly into all urban, residential, and business environments maximizing safety, sustainability, convenience, cost-effectiveness, and enjoyment.
This competition will, in the words of Kevin Cox, Ferrovial Vertiports CEO, "identify innovative and cost-effective designs that allow passengers to benefit from significantly reduced travel times to and from vertiports, that operate safely and sustainably, and integrate seamlessly into existing communities and transportation systems."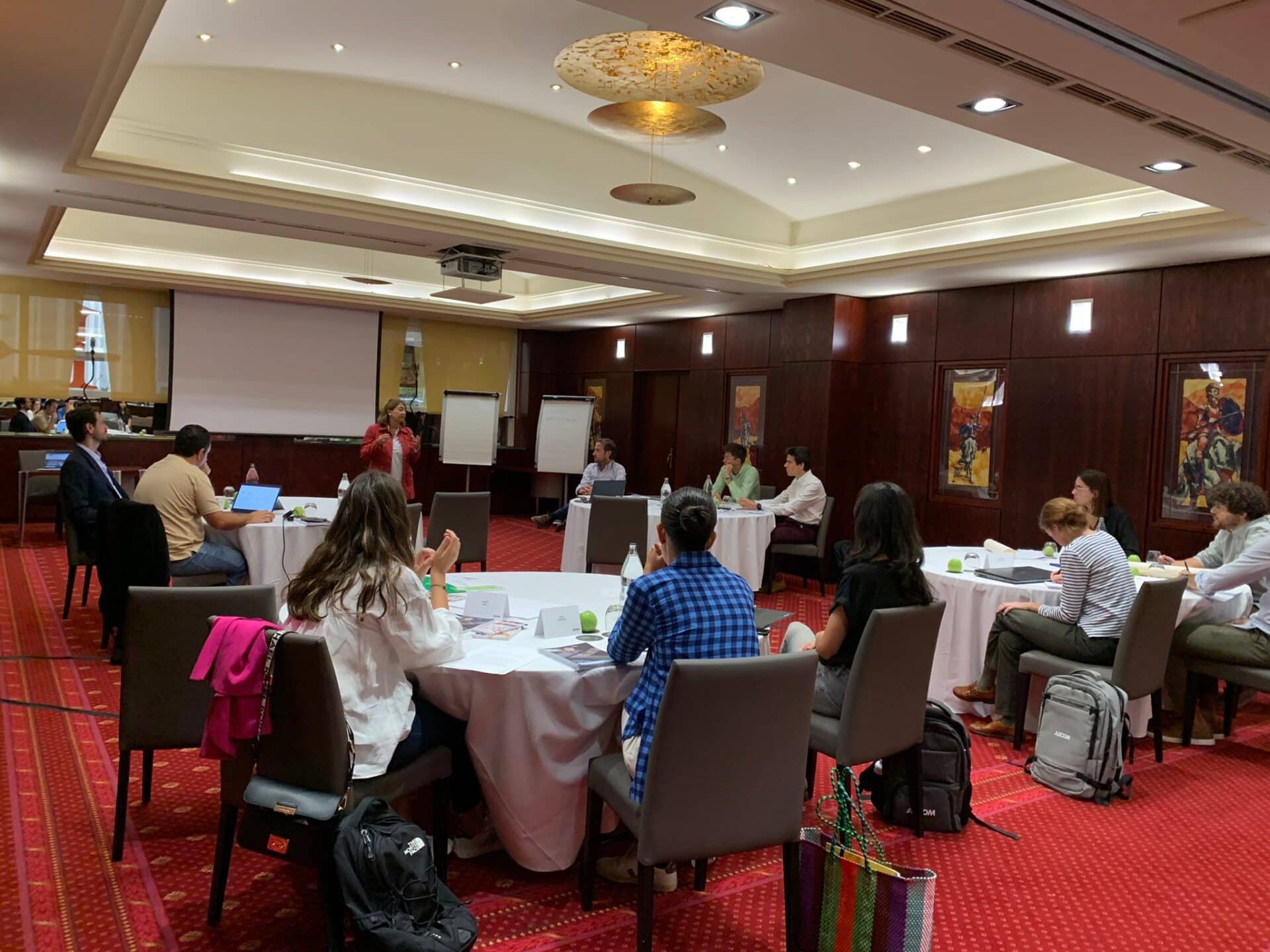 Two teams of 13 people, one on each side of the Atlantic will meet for several meetings taking place in September and October. The team members are a rich cross-section of young talent, training, and experience from across the company. Their competencies range from architecture, design, engineering, operations, health and safety, and the environment.
Each team has its own group of 12 senior advisors to answer questions or provide support whenever needed.
This challenge is organized in conjunction with AECOM, Ferrovial's partners in architecture and design, to encourage additional creativity from a variety of perspectives. Vertiports are infrastructure for the vertical landing and take-off of zero-carbon transport that cut travel times in half in many cases, but require a network of well-planned sheds to take advantage of their enormous potential.