The inauguration of the 4.5-kilometre section of the A23 and the link road for the Caldearenas-Lanave section, a joint project undertaken by Ferrovial Agroman and Compañía de Obras Castillejos S.A., took place on the 2nd of July last.
The section is a sub-section of the Caldearenas-Lanave project that will save drivers 1.5 kilometres of bends and improve road safety in an area that has registered a higher than average number of accidents.
Highlights of the project include the Fontanal, Atos and Guarga viaducts, that last of these constituting a project that made the final stages of the latest Segovia Aqueduct Awards, a public works recognition award offered by the Caminos Foundation, and the wildlife crossings designed to ensure safe passage of the local fauna, among other structures.
The project also featured environmental actions that included the supply and planting of indigenous species in an effort to ensure environmental integration and restoration of the area around the Guarga River viaduct and offer a protected habitat for the local wildlife.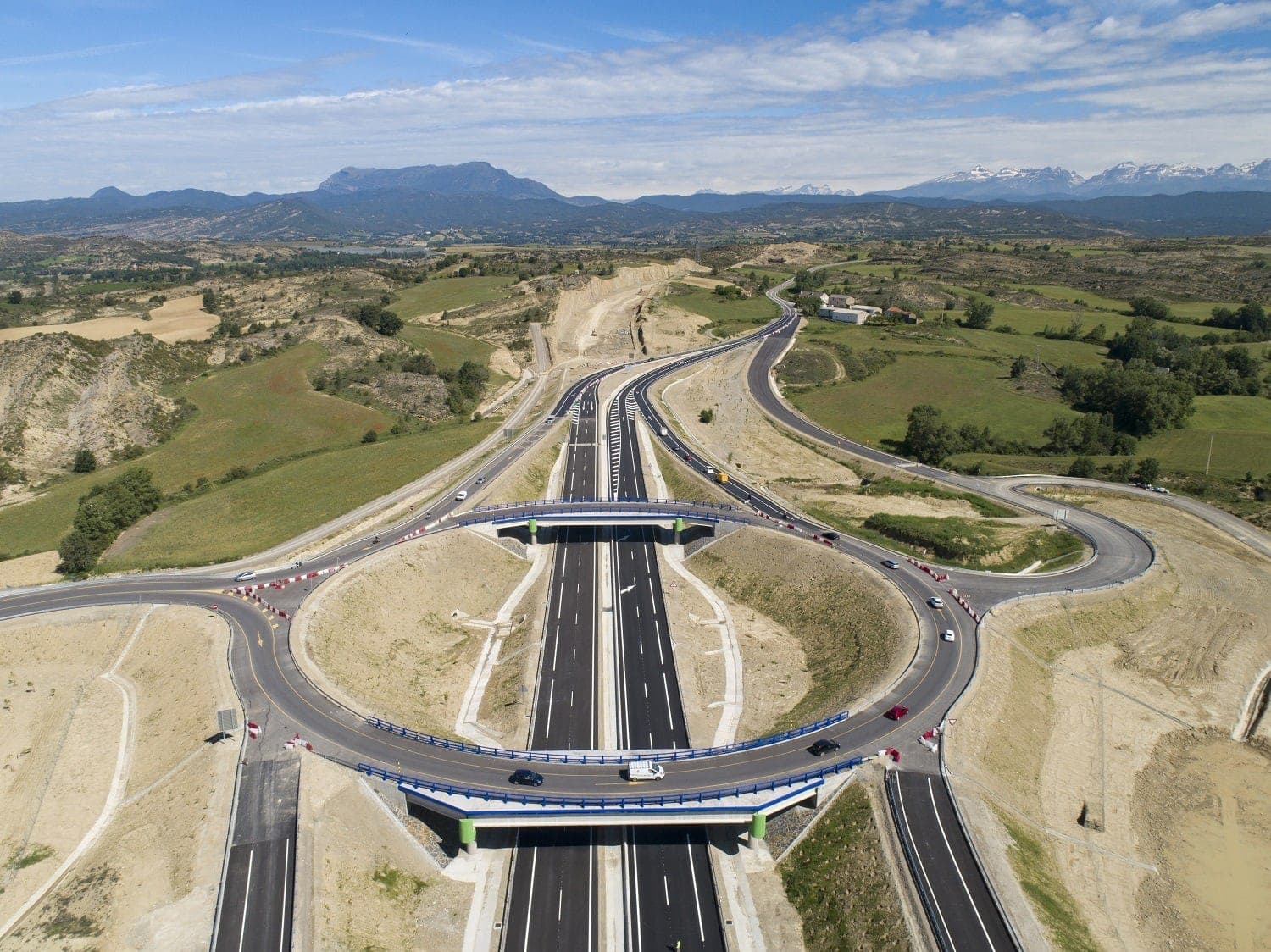 The opening ceremony was presided over by the Minister for Public Works, José Luis Äbalos, who was accompanied by the President of the Autonomous Region of Aragón, Javier Lambán, Government Delegate, Carmen Sánchez, the Regional Minister for Infrastructures, José Luis Soro, the President of the Huesca Regional Council, Miguel Gracia, ex-President, Marcelino Iglesias, and the mayors of Sabiñánigo and Jaca, in addition to several local business representatives. Representing Ferrovial Agroman were Alejandro de la Joya, Juan Magín Lozano Villalta and Alberto Sánchez Bustamante, among others.