Kirtling Street, Tideway's tunnel drive site in Battersea, London recently received its 100th barge delivery of the pre-cast concrete segments that are used to line the main tunnel.
So far, over 25,000 of the concrete segments have been delivered to the site, removing the need for over 6,000 heavy good vehicle movements on the road. Eight segments are used to make one full ring, with each segment weighing around 4 tons. The segments are stored on site before being lowered into the site's shaft and transported to one of the two tunnel boring machines currently driving from Kirtling Street. All of the concrete segments used for the tunnel are being delivered by river transport as part of the project´s commitment to utilize the river when possible.
The Thames Tideway tunnel, which is divided into three main sections and has a total length of 25 kms, is the newest infrastructure under construction to improve London's sewer system.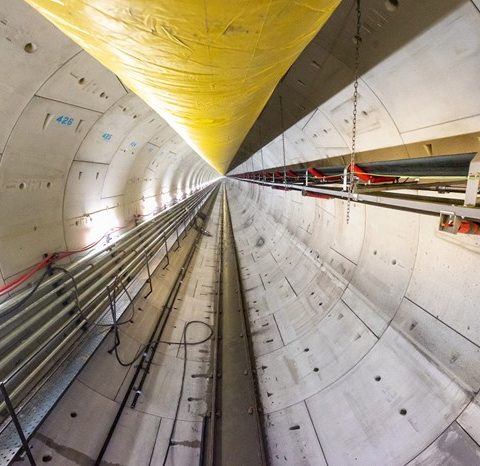 Ferrovial Agroman is part of a Joint Venture building the 12.7 km long central section, as well as building 8 shafts between 42 and 62 metres deep, 6 tunnels connecting with the main tunnel, and landscaping the architectural integration on the banks of the river.
In this video we show you the main features behind the Thames Tideway Tunnel project.