Webber's Catalyst Houston project was named a finalist for the Houston Business Journal's 2019 Landmark Awards Multifamily Project award.
Congratulations to our client, Marquette Management, and the architect, Ziegler Cooper Architects, in addition to our partners – SCA Consulting Engineers, Kimley-Horn, Kudela & Weinheimer, WYLIE Consulting Engineers – and our own Webber Commercial project team for making this project such a success!
Catalyst Houston is a 359 unit, 28 story high-rise luxury apartment tower in downtown Houston. The first residential high-rise to be built in Houston has spectacular views of Minute Maid stadium and is home to Irma's Southwest restaurant. Webber completed the project in Spring 2018.
The Houston Business Journal's Landmark Awards recognize real estate projects that make a significant impression on the Houston landscape and help sculpt the look, feel and image of the city. Projects are recognized for excellence in land planning, design, construction, economics, marketing and management. Check out all the HBJ Landmark Award finalists here.
The award winners will be announced April 11 at the 25th Annual Landmark Awards Dinner and then featured in the April 12th issue of Houston Business Journal.
Catalyst Houston project also won Engineering News-Record Texas & Louisiana's 2018 Best Residential Award in 2018. Read more about building Catalyst here.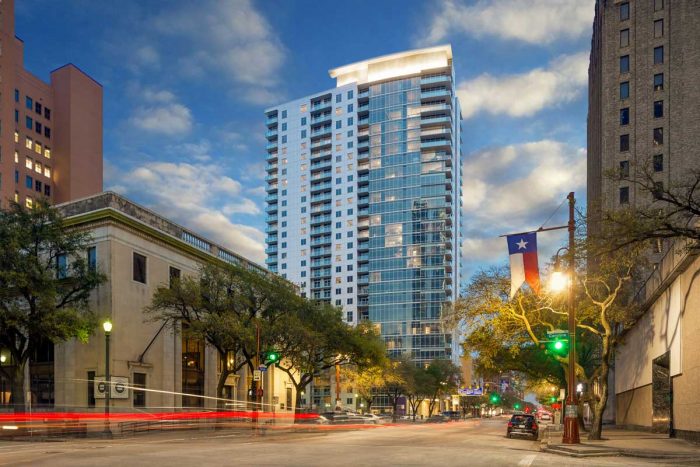 About Webber,LLC
Founded in 1963, Webber is one of the largest general contractors in Texas and known for its award winning projects in transportation, waterworks and commercial construction. Webber also specializes in environmentally friendly and recycled construction materials that eliminate the use of about 1.5 million cubic yards of landfill space annually while supplying contractors with quality recycled and locally sourced materials.