On the O Burgo boardwalk in the municipality of Culleredo (A Coruña), Ferrovial Services recently presented the fleet of ten new vehicles that were added to the urban solid waste collection service in the As Mariñas Consortium, which includes the city councils of Abegondo, Bergondo, Betanzos, Cambre, Carral, Culleredo, Oleiros, and Sada.
The new vehicles, which were chosen according to criteria on sustainability, efficiency, and technical quality, are part of the plan to renovate and update the service, as reflected in Ferrovial Services' contract to provide services as a supermunicipal entity.
The new fleet of ten vehicles, which has incorporated the most cutting-edge technology on the European market, is committed to improving security, efficiency, and sustainability in waste collection services across the eight cities that make up the As Mariñas Consortium.
Among the new vehicles are two side-loading trucks with 26 cubic meters of space, a system that is expanding this service to municipalities neighboring A Coruña and which enables safer, more effective operations; as well as three back-loading trucks with two compartments for pickup in rural areas.
In addition, two satellite vehicles with two compartments have been added to the service for collection in areas that are hard to get to. At many of the collection points across the eight municipalities, it is difficult for larger vehicles to reach them, thus the addition of these two new satellite vehicles.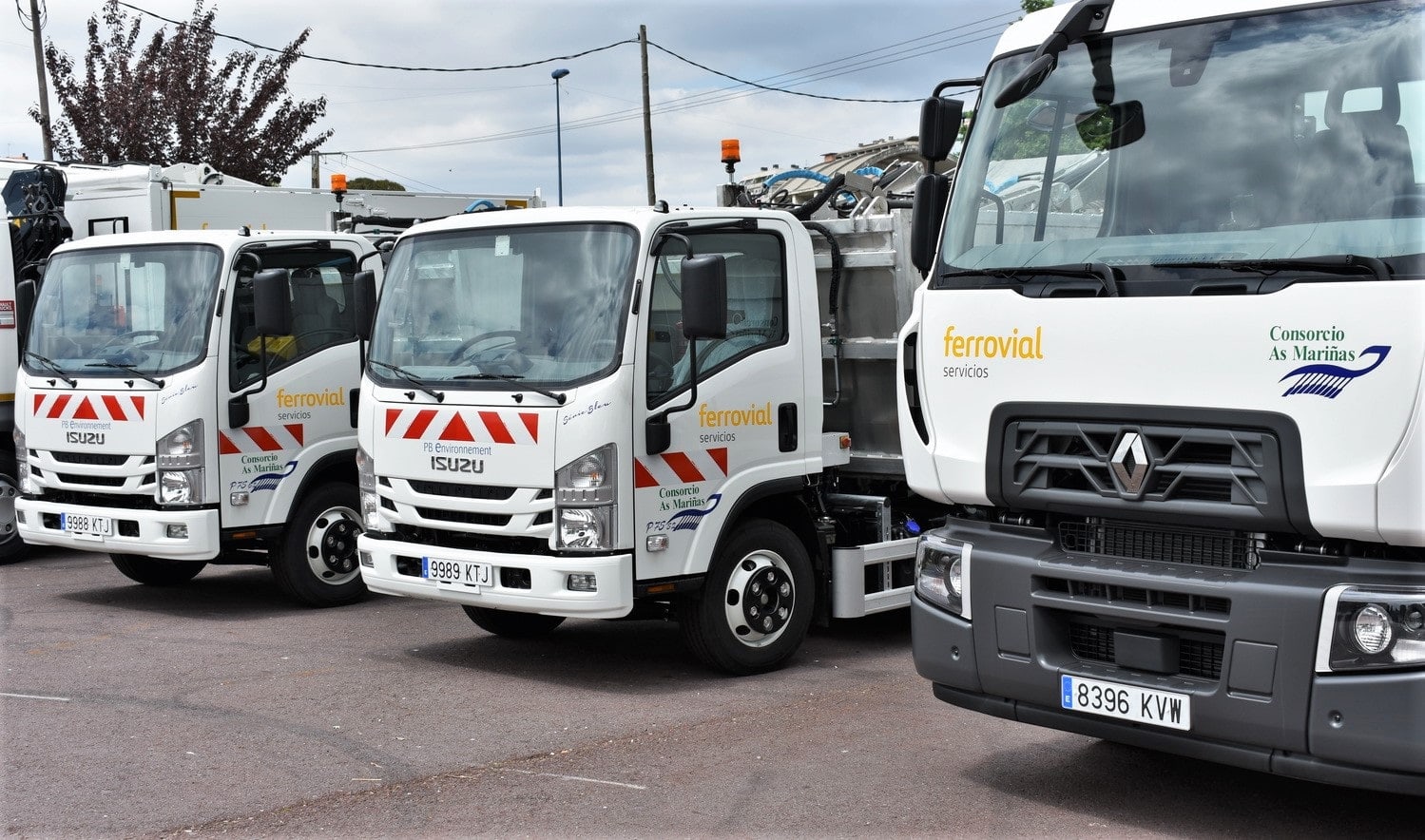 A vehicle with a 12-ton open cargo bed and towing equipment has also been added to the new fleet for ancillary services, along with a side-loading truck equipped to wash bins and another back-loading truck also equipped to wash bins. The vehicles, which have automatic transmission and the latest safety systems, have been added to the routes for the eight municipalities in the As Mariñas Consortium.