485 well-preserved graves from 8th century were discovered under the future D4R7 route.
Prizes were awarded in Nitra for the most significant activities in this area within the European Cultural Heritage Days in Slovakia. The annual prize from the magazine "Historic Sights and Museums" for 2017 in the "Discovery of the Year" category was granted to the Avar burial ground in Podunajské Biskupice near Bratislava.
The archaeologists discovered the burial ground under the future route of D4R7. Within the construction project, for a period of five months, the archaeologists examined 485 graves from 8th century, where containers, working tools, jewels or animal bones were found. More than 6,000 grave artifacts were documented in total, making this discovery worthy of the attribute of the biggest discovery of the last decades.
A coin from the period of reign of Charlemagne, King of the Franks, is one of the most valuable discoveries. This coin originates from the years 771-793 and it is a European rarity. Only 14 well-preserved coins were known until this discovery. The coin from the Avar burial ground near Podunajské Biskupice is the 15th confirmed coin from the given period, but it remains the only coin found within the archaeological finds.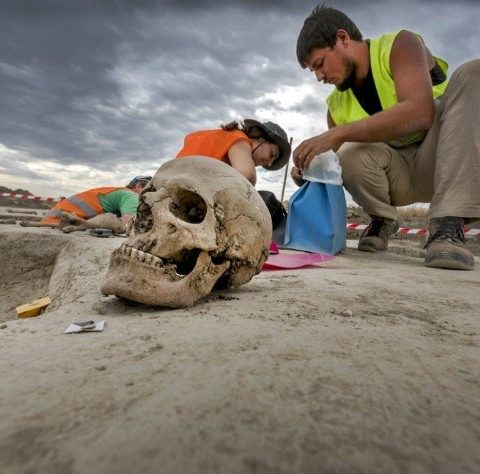 Nobody expected to make discoveries of such significance and especially not in a such well-preserved condition under the future bypass. The artifacts will be examined in detail and subsequently exhibited in the Archaeological Museum of the Slovak National Museum. An exhibition will make the artifacts open to the general public.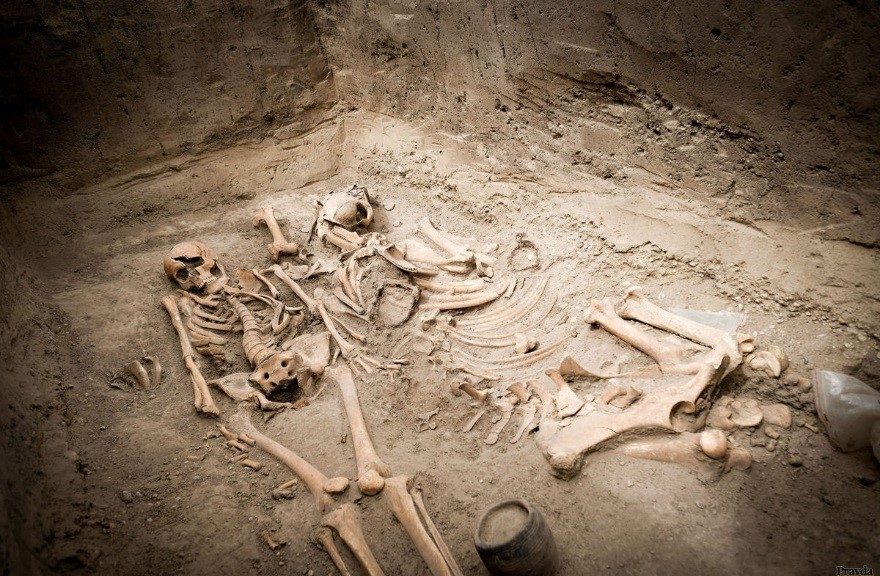 The future D4R7
D4R7- Bratislava Bypass project is a Public Private Partnership (PPP) project, defined as a long-term contract between a private party and a government entity. The contract was awarded to an international consortium led by Cintra consisting of the design, construction, financing and operation of 27 km of the D4 motorway around Bratislava, Slovakia, as well as of 32 km of the R7 expressway. The new 27 km D4 motorway will create a bypass to the east of the city and a connection with the existing ring roads. The project also involves building the new 32-kilometer R7 radial expressway, running in a south-easterly direction from the city center.
The design and construction of the 27km motorway (D4) and 32km expressway was awarded to the D4R7 Construction s.r.o. consortium between Ferrovial Agroman and PORR.