Last Thursday, pilot projects were presented at the Madrid in Motion demo day, an initiative led by Madrid's city council and several corporations seeking to respond to the major challenges facing urban mobility through a startup recruitment program.
At the event, Ferrovial (through Cintra) took the opportunity to present the pilot project that has been in the works in recent months, along with the startup and partner Heptasense. The project is aimed at search optimization for dynamic, connected infrastructures through the dynamic roadside incident detection in urban and non-urban settings.
Those in attendance, including the City Council of Madrid's councilor for Economy, Innovation, and Employment, Miguel Angel Redondo, could check out the first real tests in the demo space.
"We are committed to Innovation and to making Madrid a technological meeting point. The projects that we can see underway today are an example of how big business and startups can find each other and make life easier for all Madrilenians. That's what management must get involved in: helping these projects move forward"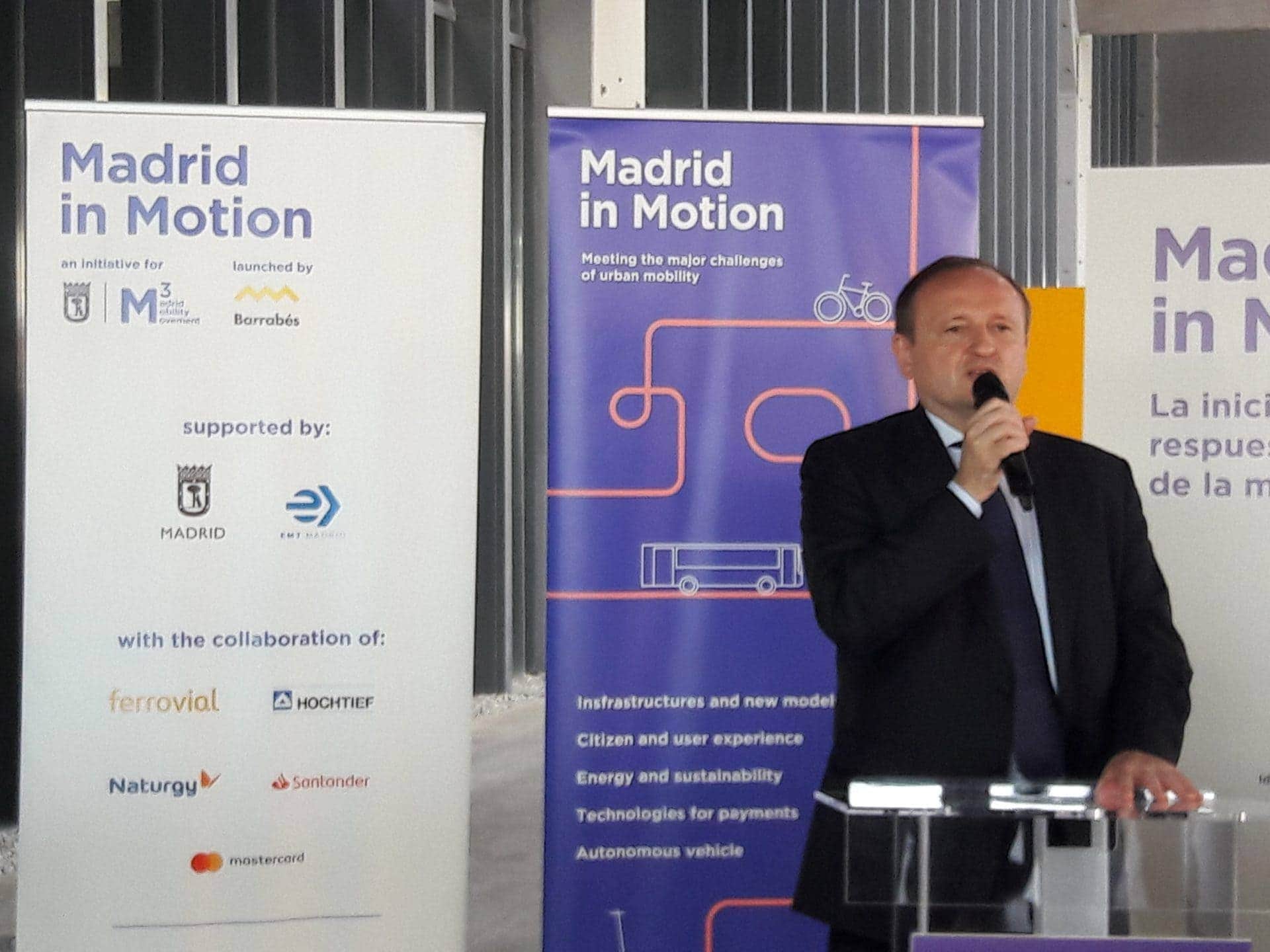 The Madrid in Motion event has not only provided Ferrovial and the other participating companies with an opportunity to present the collaborative work carried out since May, when the six startups that would collaborate with participating companies were selected, but it has also gone a step further in addressing the urban mobility problems, which will lead Madrid toward becoming a sustainable city aligned with the Millennium Development Goals and the 2030 Agenda.
About Madrid in Motion
Madrid in Motion, a Barrabés.biz initiative that has support from the City of Madrid, is the first mobility ecosystem promoted by Public Administrations and private businesses in Madrid. Among the initiatives, it is launching its Open Innovation program that aims to address the challenges faced by cities by means of collaboration from big businesses and international startups: connected infrastructures, resident and user experience, energy and sustainability, payment methods, and urban mobility. Madrid in Motion also has a technical office that makes it possible for its partners to submit their projects for public aid from European funds.