Ferrovial Agroman took part in the 5th edition of the civil engineering week held in Madrid.
The event was organized by the Colegio de Ingenieros de Caminos, Canales y Puertos de Madrid and had the collaboration of more than 65 businesses, entities, and an honorary committee chaired by King Felipe VI.
The 5th  edition of the civil engineering week took place between October 1 and 6th with the aim of highlighting the work of Spanish civil engineers focusing on innovation as a cornerstone of their activities.
This year, the so-called "innovation tunnel" was on display at the Callao Square in central Madrid, where more than 30,000 visitors could get a taste of the innovative advances made by the civil engineering sector in Spain. The display featured 225 square meters of artefacts relating to construction, materials, and technology through a dynamic programming with participatory workshops, guided tours, and other activities aimed at showing how engineers come up with ingenious solutions to huge technical challenges happening in the sector.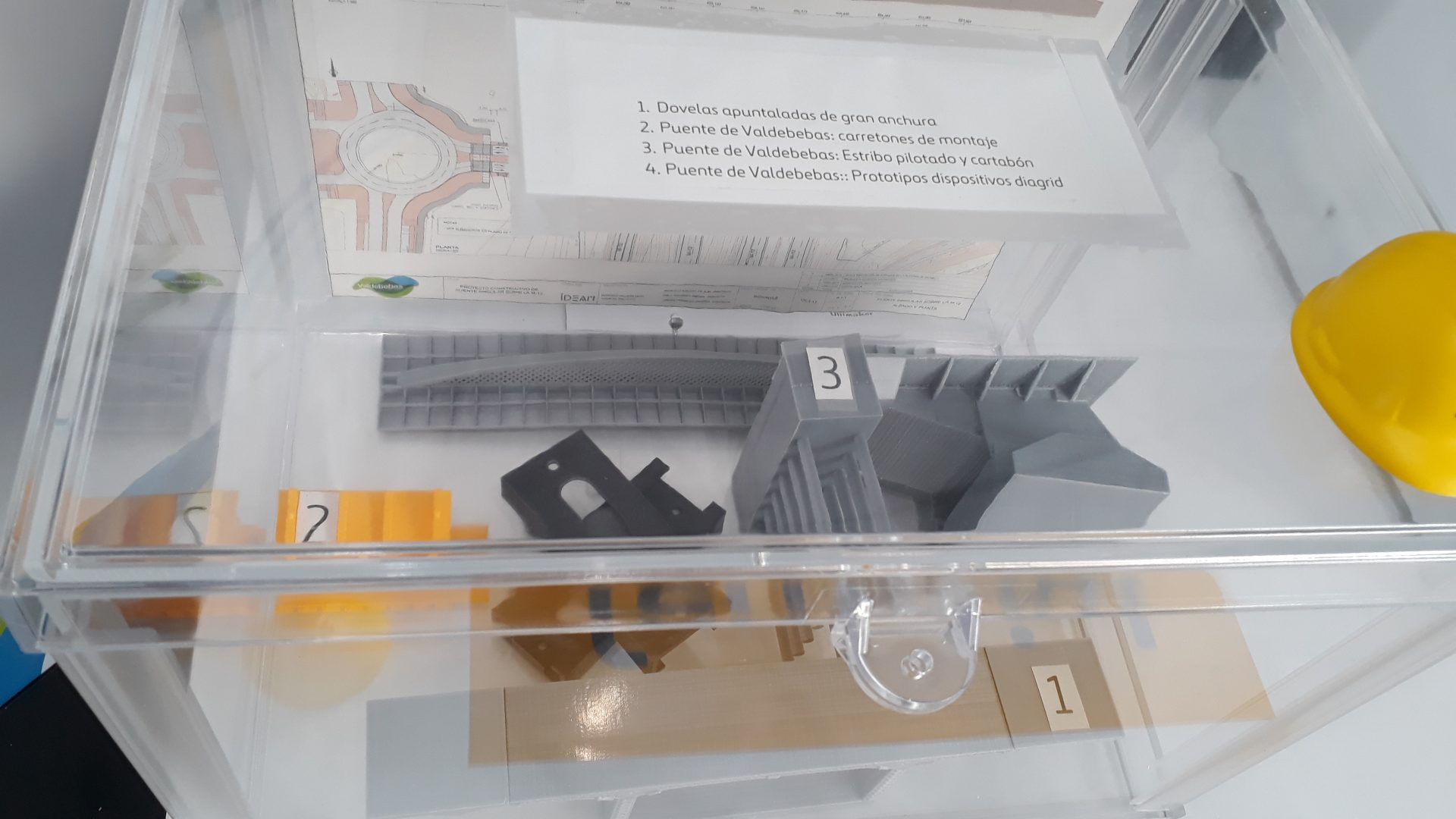 Ferrovial Agroman's participation focused on 3D printing technologies and their application in the construction sector. With the help of experts from Ferrovial´s Digital Hub, the stand featured a continuously-operating 3D printer that reproduced a bridge model and various elements made with additive technology. In addition, Laura Tordera, Head of the R&D Department, offered a workshop on 3D printing technology and its potential applications in the construction industry.
For more information about I3D and how its application in construction, visit our website, Innovate.