This new solution aims to improve efficiency in maintenance work and resource management and on average, the length of routes is being cut by 30%
Ferrovial Power Infrastructure, in partnership with Ferrovial Corporation's Innovation – Asset Management, has developed a solution for calculating and storing access routes for assets that are located in remote areas where paths aren't shown on conventional platforms like Google Maps or Bing Maps.
A large part of the infrastructure for transmission lines is found in places that are hard for the operators and technicians in charge of supervision and maintenance to access. This solution primarily seeks to have a records system of all of the routes available to access assets to then analyze and optimize the itineraries used by various activities. That improves efficiency in maintenance work and resource management. On average, the length of routes is being cut by 30%.
Optimal Route
The system is enabling the creation of new routes by both GPS and a design with orthophotos. They are then run through a GIS interface and geocodification. The result is the optimal route to reach an asset or a chain of assets, depending on variables such as slope, road type, vehicle type, road restrictions, real-time or predicted traffic, and so on. All of this will be available through information systems as well as smartphones.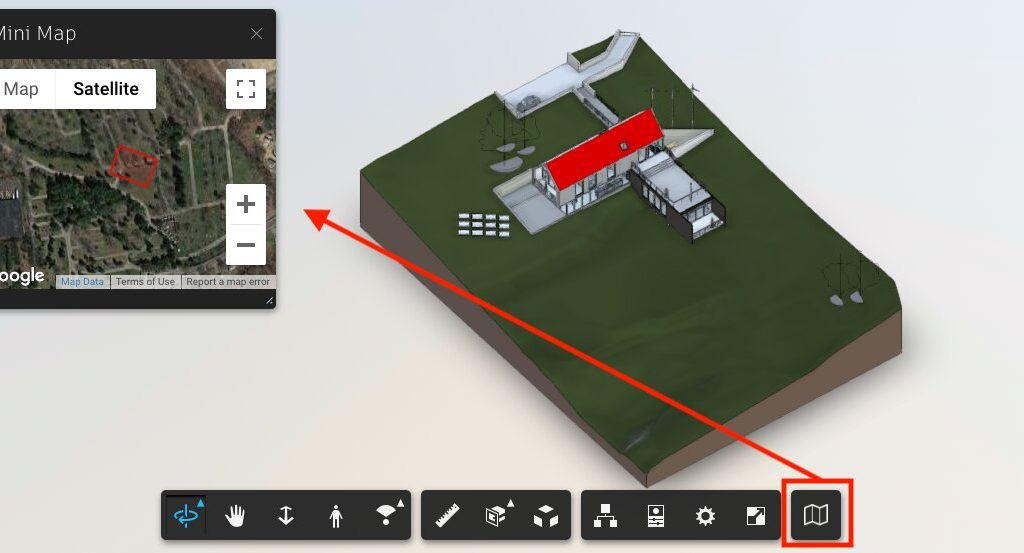 This solution was designed with its integration with the rest of the software involved in operating and maintaining assets in mind, as well as the asset management systems and information platforms. The aim is to use it as a more interconnected tool. Ferrovial Power Infrastructure has identified the following advantages it offers:
The creation and storage of public and private routes, as well as any belonging to the asset itself
The creation of an inspection registry
Progressive improvement to accessing infrastructure, enabling saving and varying parameters for the routes
Optimizing planning and reducing the time spent on maintenance
Easy adoption, thanks to implementation via a mobile app
Greater knowledge of the line's surroundings, including identifying inaccessible stretches
Optimizing trips in case of emergency or error, where response time is a crucial variable
One potential use for this solution would be on projects during the design and construction phase to improve team logistics, where many of the access roads to the site are temporary
Today, Ferrovial Power Infrastructure is taking a step forward in developing asset management software. With both this innovation project and the use of drones to inspect assets, the division is moving closer to more innovative, efficient, digitized asset management.