The project includes two bioclimatic, self-sufficient buildings located in the heart of Sierra de Gata, where advanced efficiency systems that allow for minimal environmental impact and harmony with natural surroundings have been combined.
This past September 17, Ferrovial Agroman opened the first facilities at the PHI Campus in Acebo, Cáceres, a project developed over 16 months by our company's team in Extremadura. This includes the first two buildings that make up part of the complex that will be home to the PHI Foundation from now on, a non-profit entity whose main objective is "creating a global, eco-sustainable system that investigates and optimizes ever more efficient, integrated, and intelligent management models."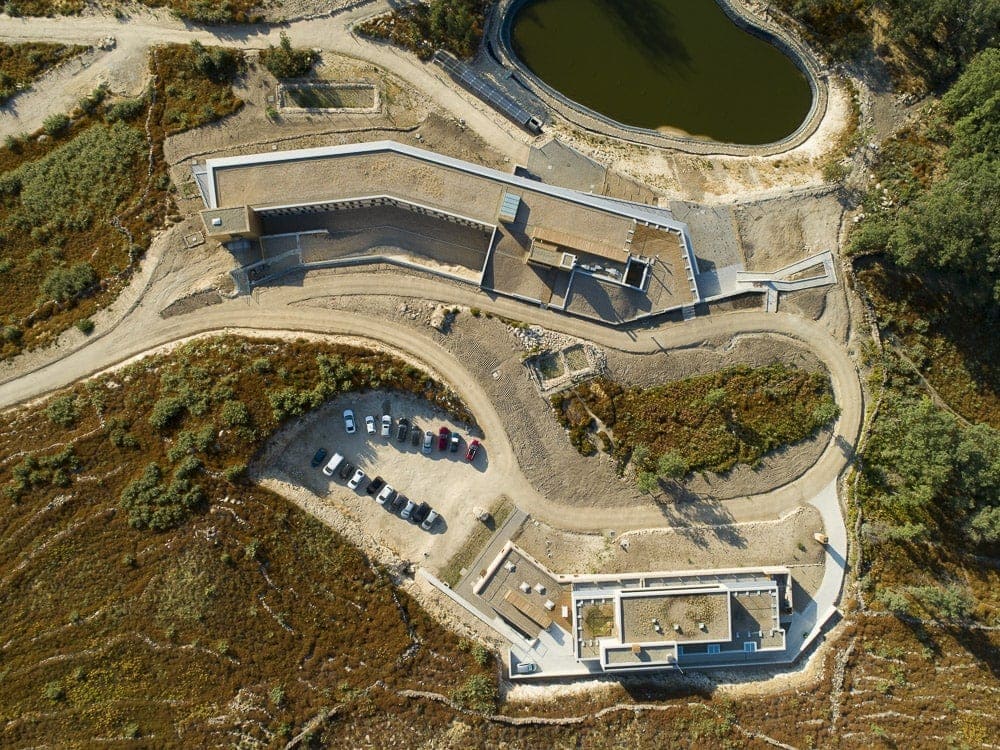 The buildings, located in the natural surroundings of Sierra de Gata, stand out for their landscape integration, and they will be dedicated to lodging and the Foundation's headquarters. Advanced energy efficiency systems have been used in the buildings, in passive components in insulation and facilities such as: 
Taking advantage of thesun'sposition.

 

Thermal protection and landscape integration of the buildingsusingvegetation for coverage as well as for vertical faces.

 

Intelligent usage of ecological insulation.
Taking advantage of natural air currents.
Improvements in natural interior lighting.
Limiting the building's energy losses, properly positioning and designing the shape of the building, organizing interior spaces.
Optimization of solar, light, and thermalcontributionswith glazed surfaces and the use of passive systems to capture solar energy.

 
The project is initially made up of five buildings, two of which have been built in this first phase; one is the building whose 1081 m2 will be used for offices, studies, and lodging that will function as the Foundation's headquarters; the second houses a hotel equipped with thirty modern rooms, a café, a restaurant, and a store over 2548 m2 of floorspace. 
In terms of facilities, the second building is equipped with a Biomass boiler and an absorption air conditioning system, as well as a complete ventilation system with heat recovery controlled by CO2 gauges in every room. Similarly, electricity production is composed of a standalone system of solar panels, which makes the building self-sufficient and "off the grid." 
In this first phase, an outstanding aspect is the complete use of the entire cycle of used water, which is gotten from drilled wells in summer and from a creek in winter. A separating system is responsible for recovering rainwater and drainage water, on one hand; on the other, gray water (sinks and showers) goes through a system of phytopurification with plants, from which it flows into a pool and is used to water the gardens. Sewage goes through a process of oxidation and phytopurification and is used for watering fruits and vegetables.