Madrid hosted a new edition of CoTEC's #Imperdible ("unmissable") in the Plaza de Colón, this year on Cities. Rafael Fernández, Director of Innovation, participated in the inaugural session at the Connected Cities table.
The third chapter of #Imperdible took place last Friday and Saturday, November 23 and 24, in Madrid's Plaza Colón to promote the CoTEC foundation, of which Ferrovial is a part. This year focused on the city and citizens as a focus for innovation, showing solutions from various perspectives in order to face cities' current challenges and contribute to improving life in them.
Manuela Carmena, Mayor of Madrid, along with the Mayor of Málaga, Francisco de la Torre, and Cristina Garmendia, president of CoTEC, kicked off this year's events in a session where Ferrovial's Director of Innovation and Digital Strategy, Rafael Fernández, also participated.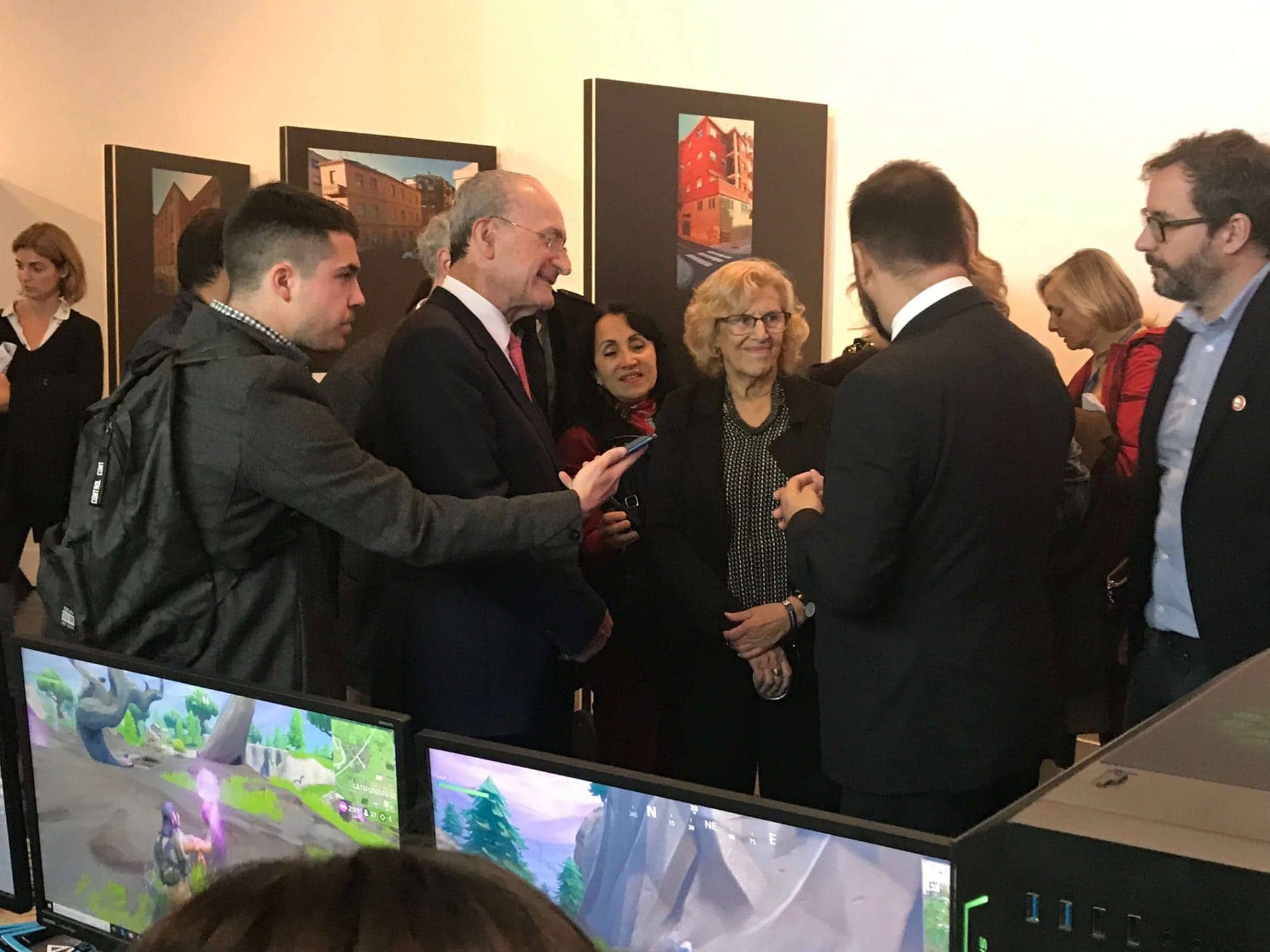 The way in which we describe and understand cities is undergoing a radical transformation, as are the tools that we use to design them.  Rafael Fernández, along with heads of other businesses like SAS, Tecnalia, Thyssenkrupp and EY participated in the round table for Connected Cities, discussing the confluence of the digital transformation and the acceleration of urbanization worldwide as creators of collaborative, hyperconnected cities that are going to transform the way we manage, relate to, and live in them. He also gave examples of projects that Ferrovial is carrying out for the city of the future, where it is expected that there will be 43 million connected mega cities and that more than 80% of the population in them by the year 2100.
At the round table, we could hear data related to the challenges for urban mobility and its diagnosis, where we found out that the population will be 30% older by the year 2050, and that there will be many difficulties in terms of people's mobility. The challenge, though, will be that of logistics mobility, where the complete cycle of transportation would have to be settled and three-dimensional infrastructure would have to be considered. Big Data was also discussed as something that we are prioritizing, but the important question is actually what we will do with the data. On the other hand, the conclusion was that change entails public and private collaboration with socioeconomic impact and talent management. Therefore, collaboration between public academies, companies, and administration will be essential, as well as drafting impactful policies where data usage is important to changing the culture of city management.
In addition to the talks, during the event citizens could see and experience solutions that are being carried out in all fields for the future of cities.
Ferrovial is part of the Board of Trustees for CoTEC; a foundation that created S.M. el Rey Juan Carlos I in order to promote innovation as a motor for social and economic development in Spain. Over the last 2 years, CoTEC, along with Spanish businesses and administration, has been holding an annual event in Madrid called Imperdible, which is open to the general public to show all citizens what businesses are working on as they look towards the future. This year, the focus was on Cities.