Since May of 2019, Ferrovial Agroman has been working on the Metro de Madrid's Centro Integral de Transporte (CIT), a project with an allocated budget of over €20 million that will house the company's main headquarters.
On July 3rd, the construction site was visited by the acting President of the Community of Madrid, Pedro Rollán, and Minister of Transport, Housing, and Infrastructures, Rosalía Gonzalo, who were accompanied by the Under-Secretary of Transport, Housing, and Infrastructures, Antonio López; Presiding Councilwoman for the District of Tetuán, Blanca Pinedo; Manager of Railway Operations for Metro de Madrid, Carlos Cuadrado; and leaders from Metro de Madrid, as well as the chief representatives from the managing firm (Domogestora) and the Project Management Team.
On behalf of Ferrovial Agroman, the people who visited the site were Ignacio Clopés, Director of Iberia, Latam and Other Markets; Juan Luis Junguito, Building Manager in Madrid and Castilla-La Mancha, Extremadura, and Data Processing Centers; Javier García, Deputy Director for Building II in Madrid and Extremadura; Raúl Osma, Project Manager; and Rafael Gálvez, Site Manager, among others.
Ferrovial Agroman is building the CIT for the Sociedad Cooperativa Residencial Andén del Retiro in the Tetuán neighborhood. The building will house more than 1,000 workers and will include two underground floors, each with a floor area of 4,150 m2, as well as eleven floors above ground, each with a total floor area of 19,800 m2.
In terms of sustainability, the new headquarters was conceived as a Nearly Zero-Energy Building (NZEB), thereby complying with European guidelines that require energy considerations in public buildings built after 2018. To this end, the building incorporates design strategies and material options that reduce the heat island effect (particularly on the roofs by using shade and vegetation), along with lowering the energetic and ecological footprint by reducing the demand for energy and use of natural resources. In addition, it will have high-efficiency facilities, such as geothermics, and a parking lot that will have recharging stations for electric vehicles and bicycle racks.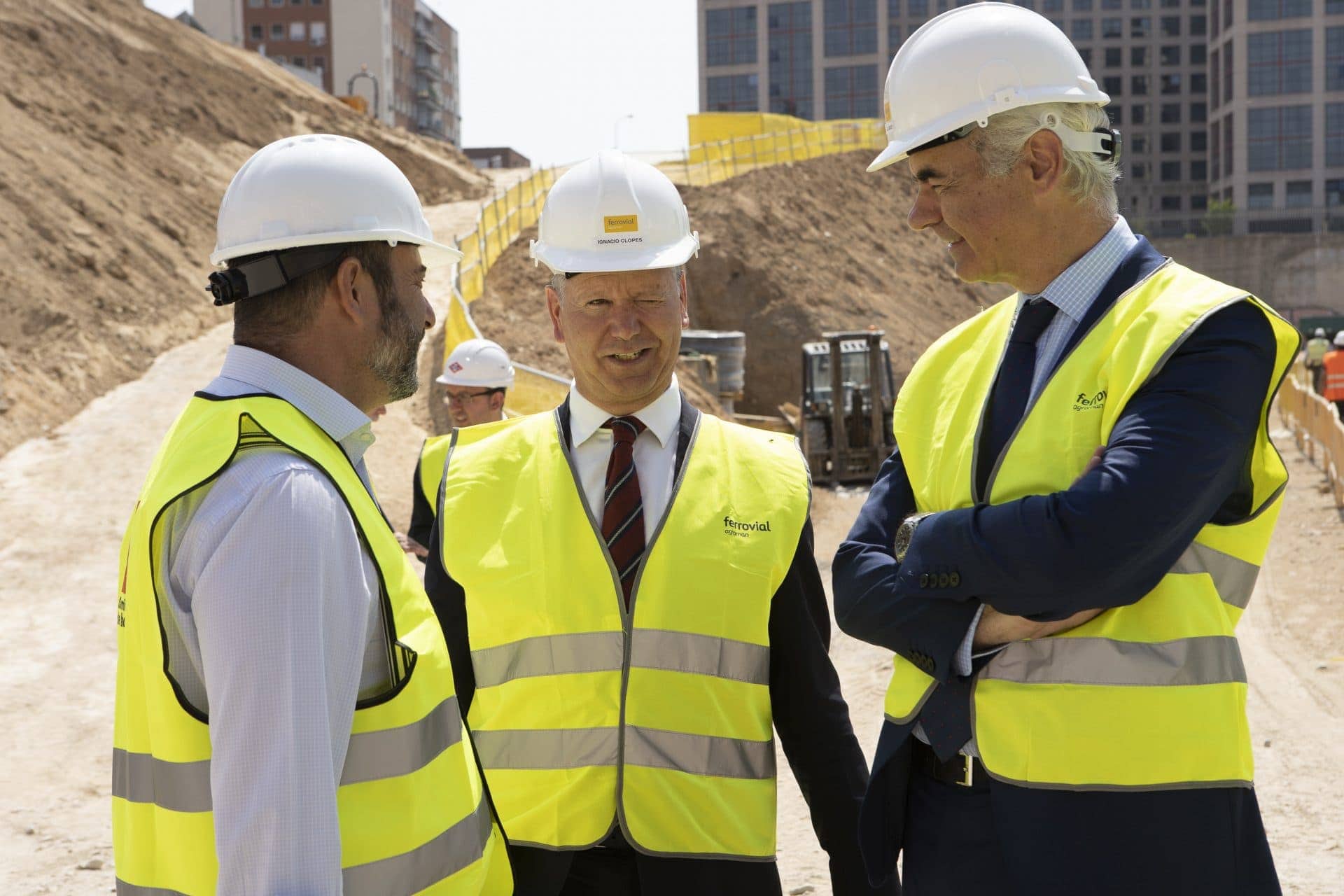 The complex where the CIT is in development, which has over 23,000 m2 of floor area, will relocate and concentrate primary administrative services and monitoring control centers for the company. These include the Centro de Control de Operación de Red (CCOR), the Centro de Operaciones de Mantenimiento y Monitorización de Instalaciones y Comunicaciones, and the building for the Consorcio Regional de Transportes in the Community of Madrid. It will also include the addition of spaces for a Transportation Museum, parking with over 300 spaces, a large garden, and open-air areas in central locations that will be built in the future.
This concentrated grouping of services will make it possible to lower production and operation costs for the Metro de Madrid, as well as providing greater efficiency in the organization's performance and resulting in logistical savings, greater efficiency in daily activities, and shorter response times to resolving incidents that arise, as remarked by Pedro Rollán, acting president of the Community of Madrid.